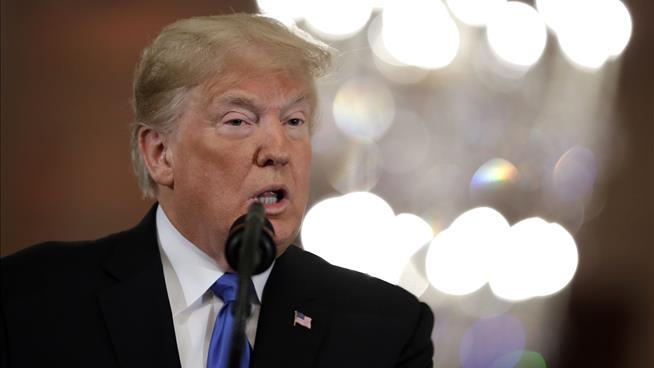 Wednesday at a press conference about the 2018 midterm elections, President Donald Trump blew up at CNN White House correspondent Jim Acosta.
Acosta began by asking Trump about the migrant caravan that is now making its way to the United States-Mexico border from Central America. "You aren't the best".
Acosta attempted to ask another question, and a White House aide tried grabbing the microphone out of his hand. "Put down the mic", said the President as Acosta continued to demand answers. I'll tell you what, CNN should be ashamed of itself having you working for them. You shouldn't be working for CNN, ' the president said to Acosta. "You rudely interrupted him". "You shouldn't treat people that way", he said, referring to his spokeswoman, who frequently spars with reporters during press briefings.
'The way you treat Sarah Huckabee is terrible, ' he said.
Trump had particularly nasty words for CNN's Jim Acosta, who said he wanted to challenge a statement Trump made during the midterm campaigns. But Trump doubled down on his message: "When you report fake news, which CNN does a lot, you are the enemy of the people".
When Acosta started to ask Trump about his comments calling a migrant group marching toward the southern United States border an "invasion", Trump said that's what he still considers it.
Acosta physically prevented a female White House staffer from taking away the microphone after President Trump told him to stop talking.
"I'm not a big fan of yours either, to be honest with you", Mr. Trump told the NBC reporter. But before asking his question, he started by defending Acosta as a "diligent reporter".
BTW. another incredible moment - Trump was asked if he'd comply with the inevitable demand by the House to release his tax returns, and the Prez essentially said it was too complicated for Congress to understand. "It's so sad", Trump said.