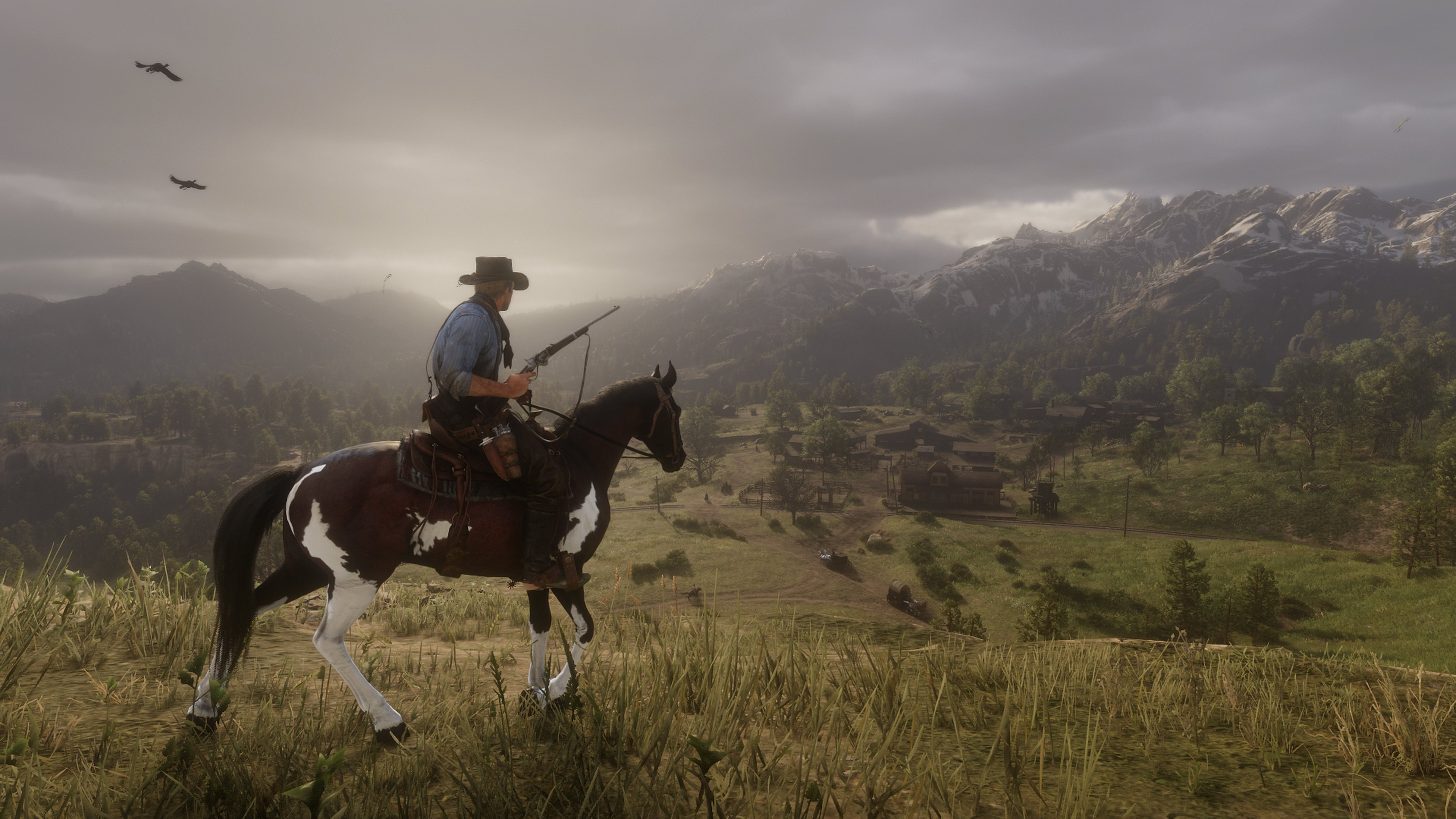 I forgot how good the score from the original Red Dead Redemption was.
After releasing a series of fairly lengthy videos detailing some of Red Dead Redemption 2's features, Rockstar Games has now released the title's launch trailer, just eight days before the release date. We also get a look at the forces of law and order, who are also gunning for Dutch, and mother nature, in the form of a big, angry grizzly bear.
Red Dead Redemption II is barely more than a week away now and if you weren't excited about it before then this final trailer should push you over the edge. But we're covering the game anyway because we're all basically certain it's going to come to PC eventually. Similar concerns were brought up during the end of development for the first Red Dead Redemption, specifically from the Rockstar San Diego studio. The upcoming prequel to 2010's Red Dead Redemption is the story of outlaw Arthur Morgan and the Van der Linde gang as they rob, fight and steal their way across the vast and rugged heart of America in order to survive. Allegations of poor working conditions at Rockstar are not new. Those who will not surrender or succumb to the law are killed. Check out our full Game Hub here for more on the open-world adventure coming October 26th for Xbox One and PlayStation 4. Following a robbery gone awry, the gang is forced to flee, with federal agents and the best bounty hunters hot on their trail. Thoughts on what you've seen so far?