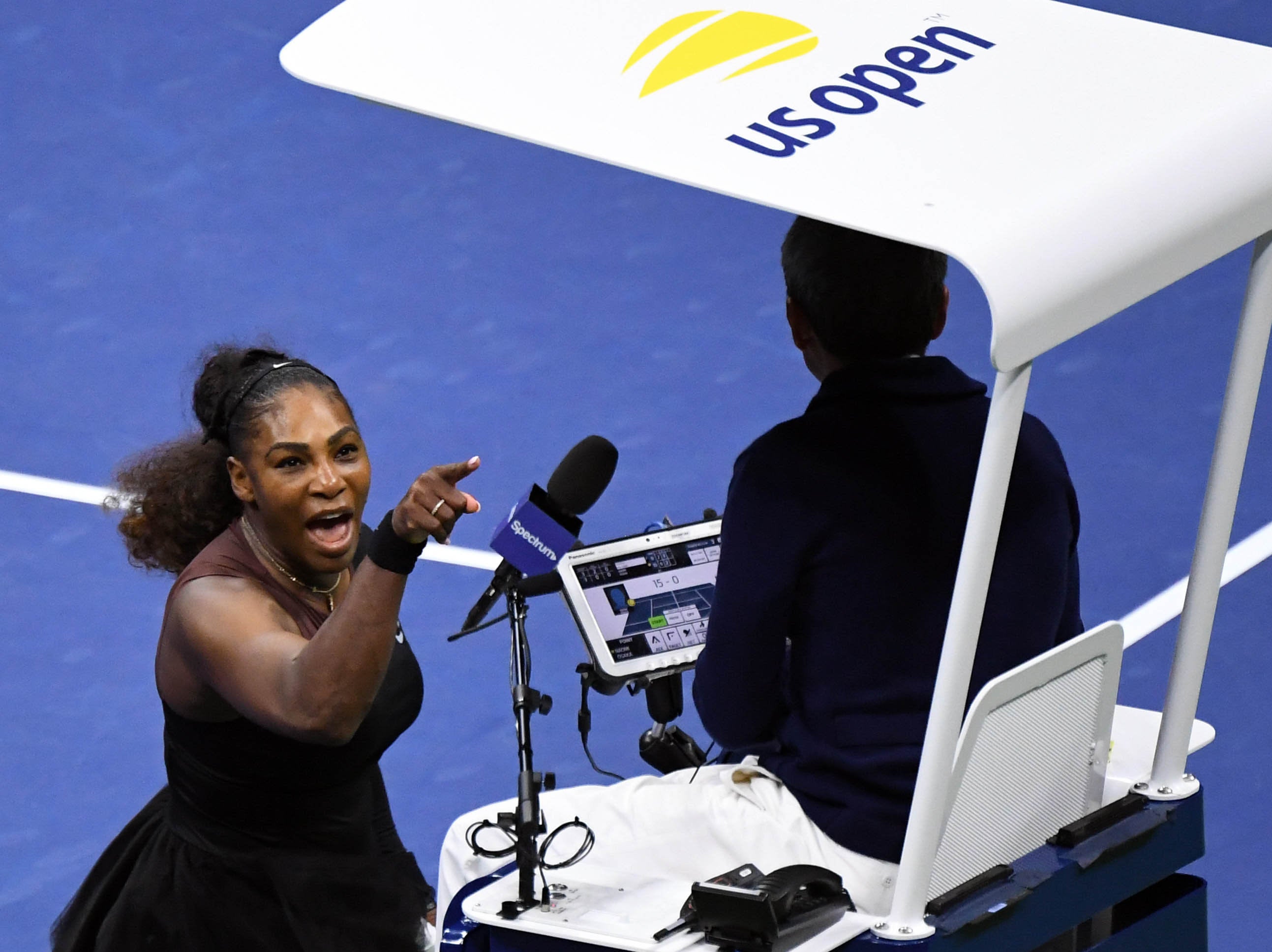 Osaka, 20, shot to worldwide fame on Saturday when she defeated 36-year-old American Serena Williams at Flushing Meadows to become the first Japanese player to claim a Grand Slam singles crown. Some, such as 18-time major champion Chris Evert, thought Ramos should have warned Williams before assessing the "verbal abuse" code violation that triggered the loss of a game.
Williams' behaviour somewhat overshadowed Osaka's achievements as she held her composure to become Japan's first ever Grand Slam champion.
Soon after, Williams lost her cool in a way worthy of famous tennis hothead John McEnroe.
During the ESPN broadcast of the trophy ceremony, Williams tried to quiet the racuous, booing crowd of 20,000-plus and put her arm around Osaka.
Sadly, Osaka wasn't shedding tears of joy, which remains the most unfortunate aspect of the entire incident.
And whoever that might be could start off by establishing what the standards are when it comes to two of the biggest issues that arose in Williams vs. Ramos - coaching and umpiring.
Williams told Australia's "The Project" that she and Mouratoglou "never had signals" that would count as coaching, The Australian reported, citing the preview clip released Sunday. Will rules change in Serena's matches?
nRamos wouldn't have had such thin skin and would've used better judgment before penalizing Williams a game, when she called him a "thief" - that's what passes for "abusing" an official these days? - after he really did steal a game from her. Ramos should add it to his reading list.
I get it that she was frustrated, that's she's encountered racism and sexism throughout her career, and that there was history to be made.
After her U.S. Open victory, Osaka was congratulated by Beyoncé's mother, Tina Knowles Lawson.
No matter. Enough should've been enough. But on Friday she was pictured speaking with Ramos and Associated Press (AP) journalist Andrew Dampf reported that she apologized to him. "I find it interesting that she did it only when she was losing". Just calm, measured responses that were carefully considered.
Women's governing body the WTA supported Williams and chief executive Steve Simon said the umpire showed her a different level of tolerance over her outbursts than if she had been a man. "You definitely can't go back in time".
"But I've seen other men call other umpires several things". She commented, "Me, as a woman, take a lot of warnings".
"There have been many times when I was playing that I wanted to break my racket into a thousand pieces", Navratilova wrote. They're going to be allowed to do that because of today. "I don't think I'm a mix of three whatever, I just think I am me".