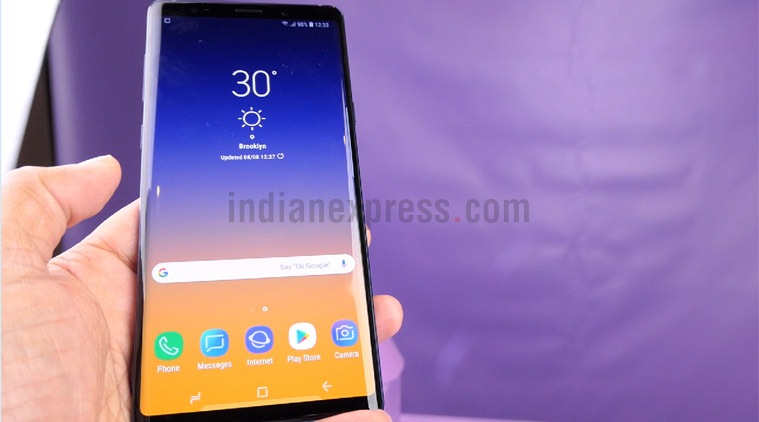 Samsung promises that at the "4x fun" Galaxy event, it'll announce a device that "brings more ways to express yourself than ever before". The company is calling it "A Galaxy Event" which could be a cheeky way of suggesting that a new Galaxy A-series device will be announced, but we cannot be sure just yet.
However, the one thing that all of the media is confirmed about is that the new Samsung "F" series won't be launched at the event neither the Galaxy S10.
Will five cameras and some new design language keep the Galaxy S faithful locked to Samsung in 2019?
The major players in the smartphone market are increasingly turning to enhancements in their camera systems as a way to out-flank their rivals.
Samsung launched two top of the range this year, the Galaxy S9 and the Galaxy Note 9.
Samsung will unveil a new Galaxy device next month that offers "4X the fun". The invite doesn't include a time or location, but says the event will be live streamed on Samsung's site. The telephoto and wide-angle lenses will also come with optical image stabilization, and all three phones will have dual aperture cameras. We can not expect this unconventional device to come out in October though since the company's chief signaled its possible unveiling at the Samsung Developer's Conference (SDC), San Francisco, to be held in November. The opposite units are anticipated to find single-lens selfie cams and double- and triple-lens cameras on the again. We can expect something even more expensive if the rumors about a limited edition Galaxy S10+ with 5G tech turn out to be true.
It's the biggest Android phone that's turning heads in 2018, with a sizeable 6.4-inch AMOLED panel, a massive 4000mAh battery and up to 512GB internal storage with 8GB of RAM. Now, long tap on the reboot or Restart button until you see a popup asking for safe mode.