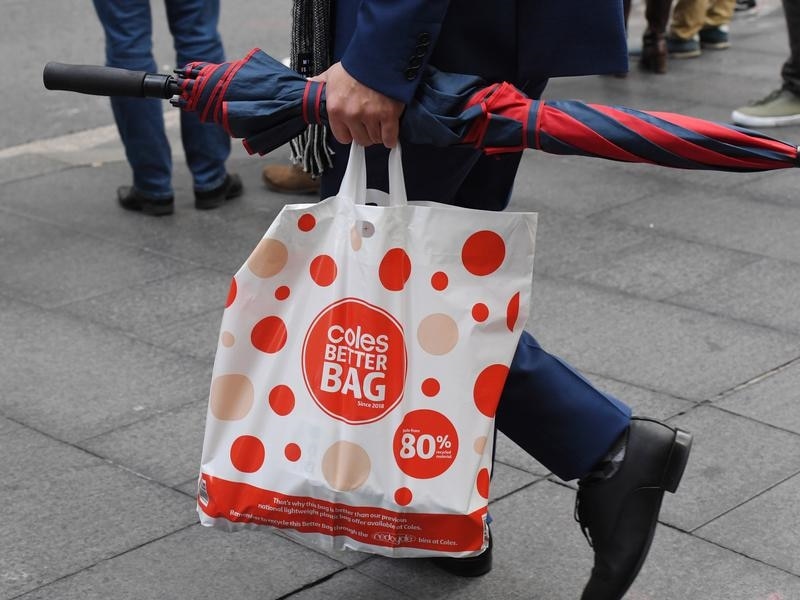 Instead, they began offering more environmentally-friendly reusable bags for 15 Aus cents (11 U.S. cents) each, with Coles supplying them without charge until August 1 to help people adjust to the new regime.
It planned to stop providing the reusable Better Bags for free Wednesday and start charging customers 15 Australian cents (11 cents) per bag, but has now reversed that decision and appears set to provide them indefinitely.
"... we know that many customers are still finding themselves a bag or two short at the register and we want to do the right thing by them during this transition period".
Greenpeace described Coles as irresponsible and disappointing.
Coles, owned by Wesfarmers, and its larger rival Woolworths Group Ltd removed one-use plastic bags from stores late in June as part of a national push to reduce waste, selling reusable ones for a small fee instead.
Coles offered them through July and then yesterday announced an "indefinite" extension to the giveaway, which in turn sparked an additional backlash from recycling advocates who said the lack of value in the bags would effectively turn them into single use.
In a statement, Coles managing director John Durkan said the transition had been hard for customers.
"What about the people who actually go and do the shopping and who have said to Coles, "No, we want our plastic bags".
Coles, which had initially planned to reintroduce the fee on July 12, never levied it and has now extended the waiver indefinitely.
"Coles cannot continue to give away what are now thicker plastic bags which are even more problematic - they can't continue to do that on an ongoing basis and they need to put a cut-off point [to] stop giving them away", he said.
In a statement sent to news.com.au, a spokeswoman for Woolworths said the majority of the chain's customers had "embraced the move to a more sustainable way of shopping", and thanked shoppers for their patience and support.
In a message to the retailer's 115,000 staff on Thursday, Mr Durkan said the ban on single-use plastic bags had been a "big and difficult" change for customers.
From July 1, Queensland and Western Australia joined South Australia, Tasmania, Northern Territory and Australian Capital Territory with state-wide bans.
NSW Labor and the Greens called on Premier Gladys Berejiklian to introduce a state-wide ban on single use bags.
The grocery giant, Coles, is not having a good day.