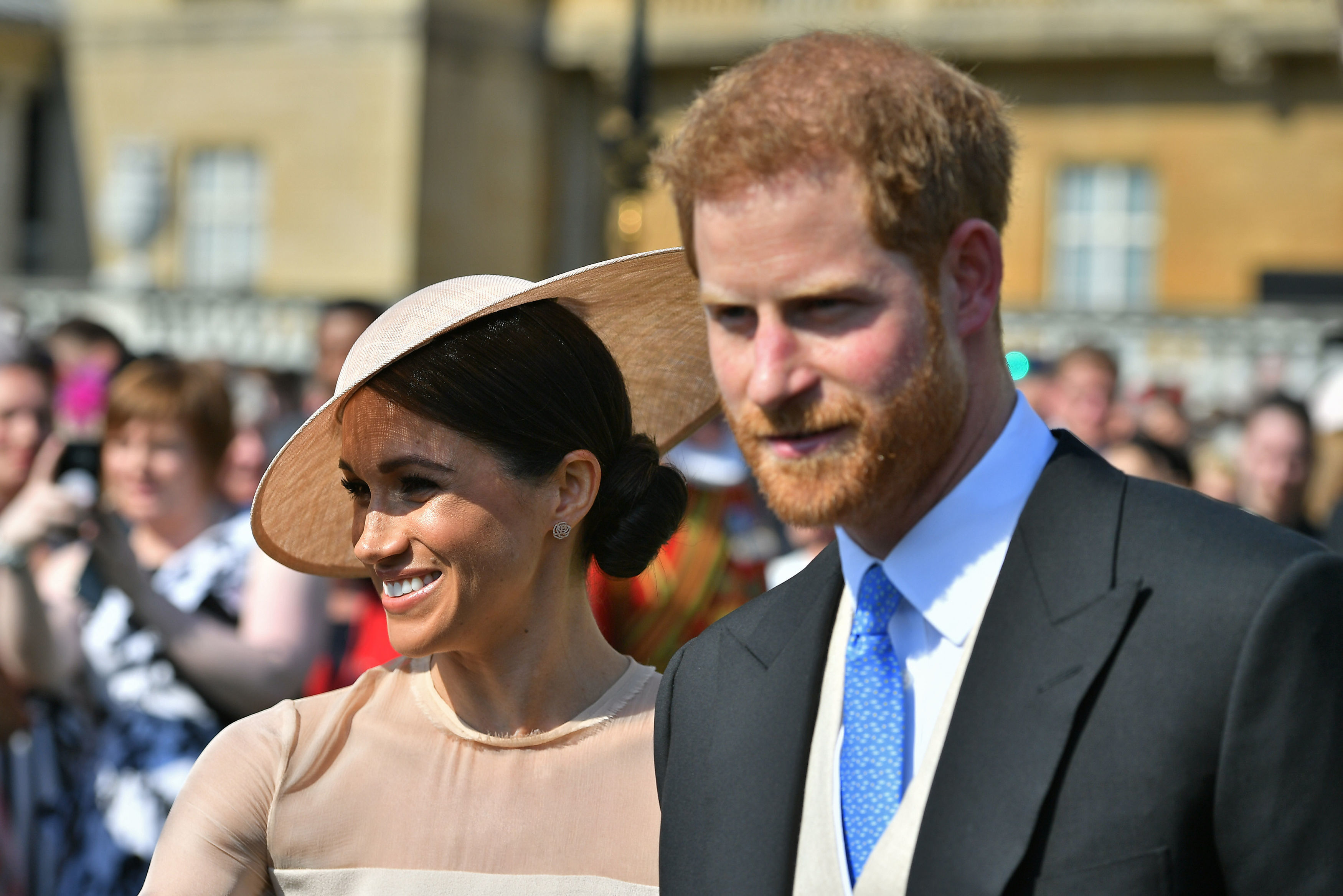 The Prince of Wales, Duchess of Cornwall, Duke of Cambridge, Duke of York, and Duke and Duchess of Sussex then attended a reception here.
The American actress turned British royal, who was just yesterday criticized by social media fashionistas for wearing a "drab" olive green ensemble to Prince Louis' christening, set the world ablaze in a stunning custom Dior hours later when she joined fellow royals to celebrate Royal Air Force's 100th anniversary celebrations at Westminster Abbey this morning.
Princes William wore the No 1 uniform of the Royal Air Force, and his RAF wings, in recognition that he is a qualified RAF pilot.
In a brief speech, she congratulated the RAF for a "remarkable contribution to defense" over the last 100 years, saying "tenacity, skill and gallantry" had been its hallmarks.
Her Majesty The Queen, accompanied by Prince Charles, will present a new Queen's Colour to the Royal Air Force at a ceremony on the forecourt of Buckingham Palace.
Queen Elizabeth II chats with Duchess Meghan of Sussex and Prince Harry Duke of Sussex as they watch the RAF flypast from the balcony of Buckingham Palace, July 10, 2018 in London. He added: "It is also right to remember with sorrow and again profound thanksgiving the scores of thousands who have given their lives in service as part of the RAF".
Where there is accountability to God, however, "the tools of force can open the way to the hope of peace, and the means of victory can become the foundations for hope for a better world than that of 1918 or 1940: the world in which, thanks in great part to the Royal Air Force, we find ourselves today".
And despite still being on maternity leave, after giving birth to Prince Louis only 11 weeks ago, it is understood that Kate felt it was important to attend Tuesday's celebrations.
The Duchess, 36, paired with outfit with a matching bespoke hat by Stephen Jones, which also appeared to be teetering between black and navy, depending on the light.
The Royal Air Force marked its official centenary on 1st April but made a decision to wait for exactly 100 days until the 10th July to have the formal parade and flypast. Look familiar? It should, as it's the same Alexander McQueen design she wore three times before in a creamy white shade for Prince Harry's and Meghan Markle's wedding in May, Trooping the Colour in 2017 and Princess Charlotte's christening in 2015.
The flypast featured aircraft including Puma and Chinook helicopters, a Lancaster, Spitfires, Hurricanes, the A400M Atlas, Tornados, Typhoons and the F-35 stealth fighter jets.