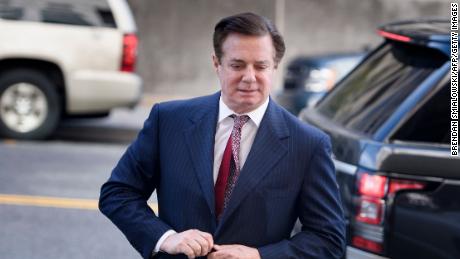 President Donald Trump's former campaign chairman, Paul Manafort, has said in monitored jail phone calls that he's being treated like a "VIP" while behind bars.
Moreover, attorneys for Robert S. Mueller III's special counsel probe say Manafort wants the trial delayed only for strategic reasons.
Prosecutors says he is being held in a private living unit larger than where other inmates stay that has its own bathroom, shower, telephone and workspace, and he has a laptop with an extension cord he can use daily in his room at Northern Neck Regional Jail in Warsaw, Virginia.
Manafort is charged with bank and tax fraud in eastern Virginia and is separately charged in Washington with counts including money laundering and failing to register as a foreign agent.
Manafort also has a telephone and computer, along with the files for his case.
Judge T.S. Ellis wrote in a filing published Wednesday that Manafort's "access to counsel and his ability to prepare for trial trumps his personal comfort". He sends and receives emails by reading and writing them on a laptop his attorneys bring in and out of the jail when they meet. In a document dated July 10 but made public on Wednesday, Ellis wrote: "It is surprising and confusing when counsel identifies a problem and then opposes the most logical solution to that problem".
Manafort received three meals a day in his approximately 14x14 foot VIP section cell, which came equipped with a toilet, a shower, a place to sit, a small table, a TV with basic cable, and a phone to make outgoing collect calls. "The dissonance between defendant's motion to continue and motion opposing transfer. can not be easily explained or resolved".
Prosecutors said that at the time Manafort was jailed June 15 and at multiple times since, they have offered to help if there were any issues with the jail location or conditions.
Manafort is also reported to have found a "workaround" on the prison's email ban.
But within hours of the judge's order, attorneys for Manafort asked that their client remain at Northern Neck, citing "his safety", among other things, even though they had complained his detention there was hurting his defense. He has not reached out, they said in court filings.
Manafort has mounted an aggressive defense against the special counsel, arguing that Mueller's mandate was too broad and that he was not authorized to charge Manafort with crimes unrelated to Russian collusion. But now he is pushing back on a judge's ruling that he be moved to Alexandria.