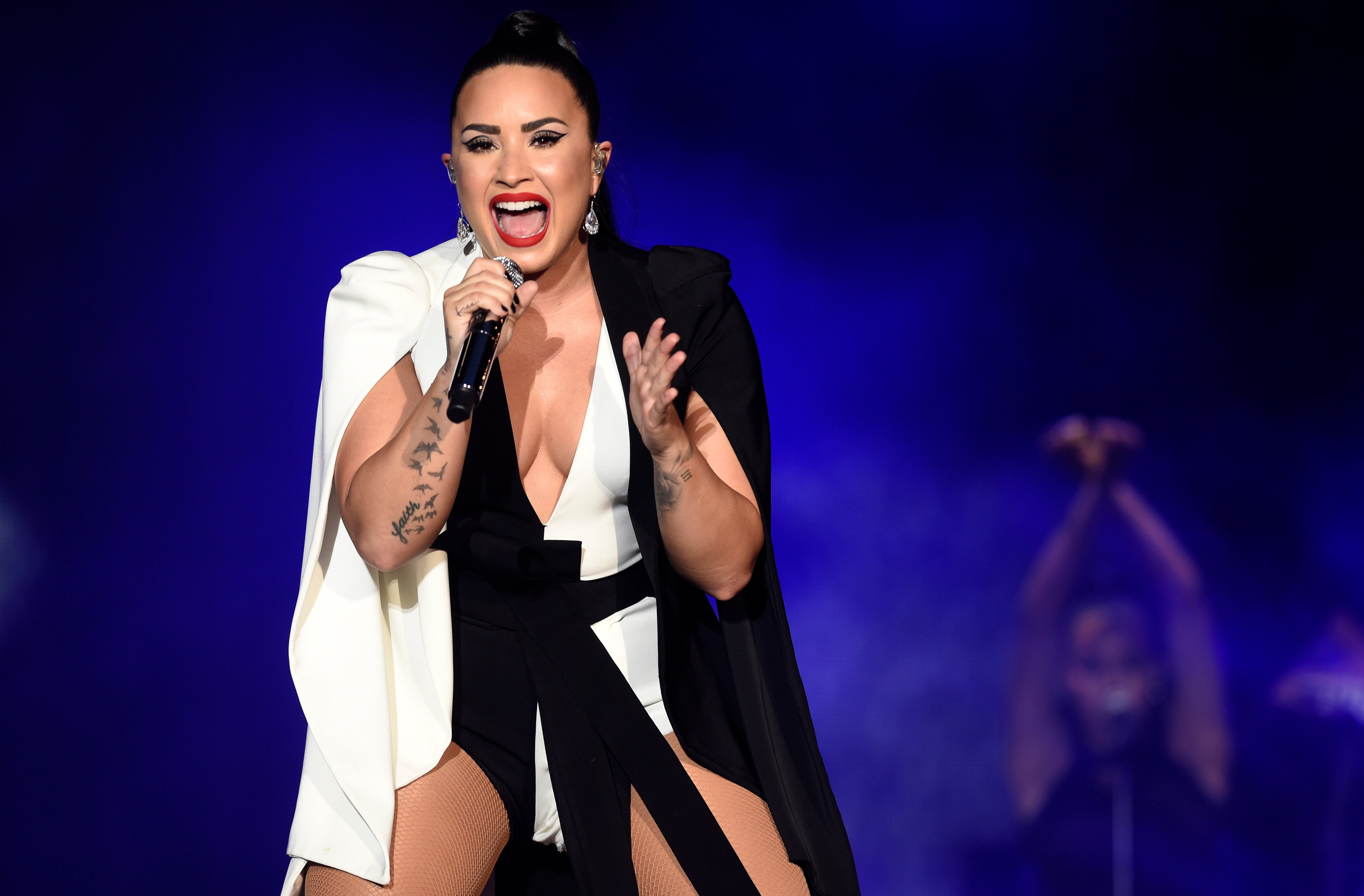 Demi Lovato took her Tell Me You Love Me tour to Rock in Rio in Lisbon on June 24, but she made one significant change to her set when she took the stage. But as emotional as the time is, Lovato is also letting her fans know that she's free.
The singer struggled through tears while she performed her new song, "Sober". In a selfie dated a few days ago, the singer flaunted her pinky finger with the word "free" written in cursive. She wrote, "The team that tats together stays together". For this show, she made a decision to close her performance with a rendition of her newly-released track, "Sober", and it was quite a touching moment.
The 25-year-old singer spoke to the audience on her Tell Me You Love Me tour on her six-year sober anniversary saying, "Six years ago, I was drinking vodka out of a Sprite bottle at 9 in the morning, throwing up in the vehicle". "To the ones who never left me / We've been down this road before / I'm so sorry, I'm not sober anymore".
Lovato is now finishing up the second leg of her Tell Me You Love Me world tour. "Thank you to everyone who has supported me throughout this journey".
On "Sober", she tells her fans that she will recover from this relapse, singing, "I'm sorry that I'm here again, I promise I'll get help".