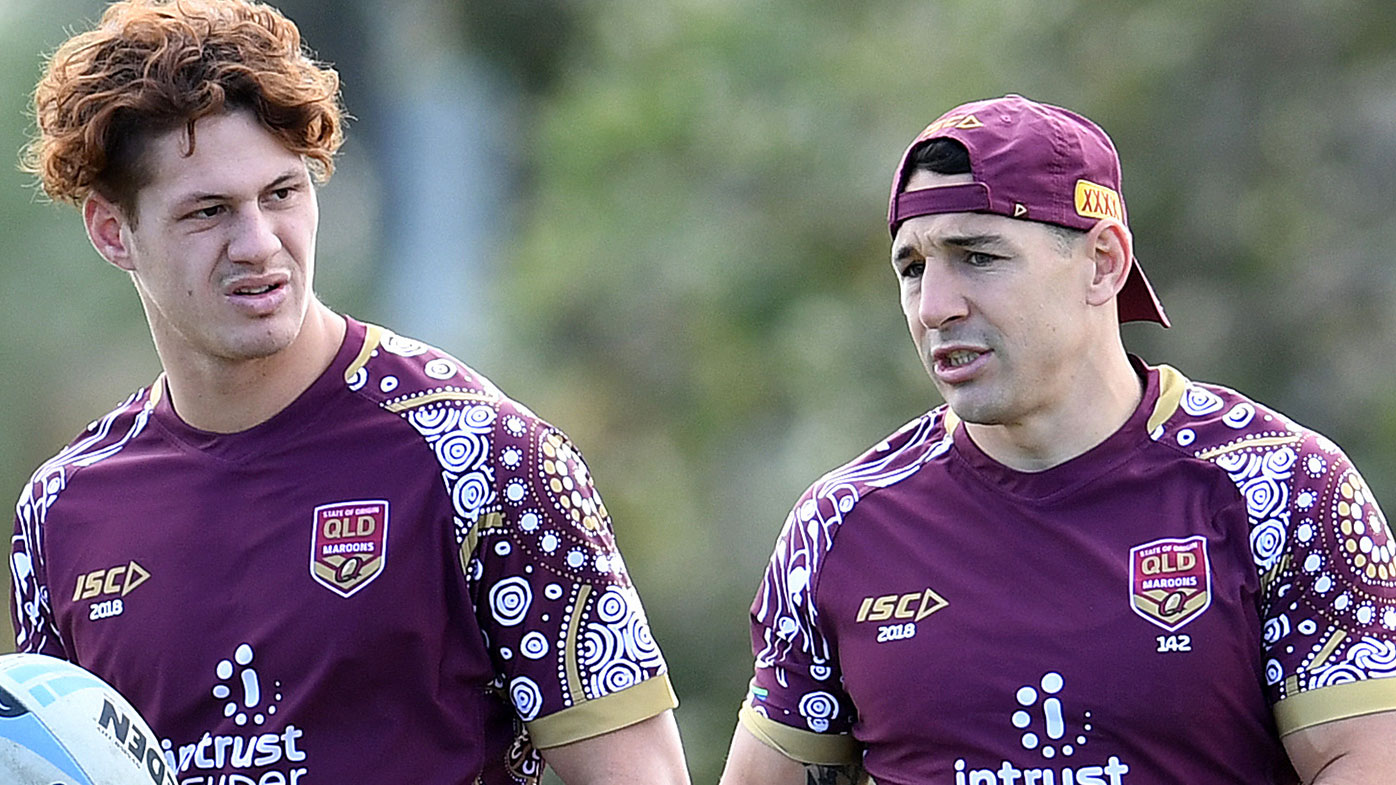 Studdon was smiling from ear to ear after guiding her side to victory at North Sydney Oval on Friday night despite her personal hardship.
Thousands of comments flooded the NRL's Facebook page overnight after it posted this photo of opposing Origin team mates and partners Karina Brown and Vanessa Foliaki kissing after the historic game.
Studdon was a shift worker on the wharves in Port Botany until she was sacked because her role as Blues captain was taking up too much of her time. "I love watching him play and can't wait to meet the kid actually", he said.
"I think it's more accepted now and the Jillaroos make it feel like home".
"This is my jersey, that's how it's going to be and I'm proud and I'm happy how it came out".
It's not the first time the two state sides have come up against each other - they've actually been battling it out since 1999 in Interstate Challenges - but it's the first time the game's been deemed a State of Origin match-up.
One down, one to go.
The Blues were resilient after losing centre Corban McGregor (dislocatged shoulder) and hooker Rebecca Riley (back) in the first half.
The pair explained that they get so serious about sidelining their relationship when they are on opposing teams that Foliaki blocks her girlfriend's number in the run-up to games.
The Maroons threw everything at the Blues in the final stages, but some brutal defence denied them time and again and the Blues held on for their third consecutive win in the annual grudge match.
However the Blues were the better side in the second half, crossing for two tries to one.
After Queensland looked to be getting on top, pocket rocket Nakia Davis-Welsh took advantage of a massive overlap to give the Blues a 10-6 advantage seven minutes after the resumption.
NSW were too good.
However it was the Blues who found something extra in front of a healthy crowd of 6824.
Studdon, who loved her job, found it hard to juggle the shift work with the game she loved, anxious about her health, she wasn't enjoying her work as much. "We want to get the result Billy wants (on Sunday)", Walters said of Slater who will play his first game in five weeks in Origin II.
"But now (the Queensland forward pack) get a chance to set the standard going forward and they have to take it". "We will go down and hopefully walk away with a win, force a decider".