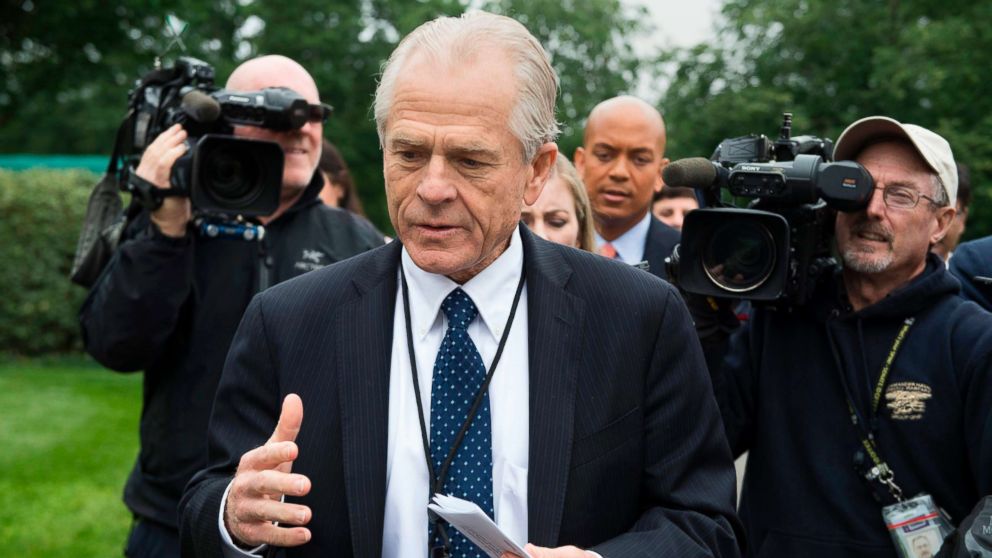 Navarro, in a Fox News interview on Sunday, condemned Trudeau after the Canadian leader's post-summit news conference following the summit with US President Donald Trump and other world leaders from the Group of Seven.
President Trump's hardline trade adviser Peter Navarro on Tuesday backed off from his over-the-top attack on Justin Trudeau, in which he said there was "a special place in hell" for the Canadian PM for daring to criticize the president's policies. "They don't take our farm products", Trump complained at the news conference Tuesday. "Look, countries can not continue to take advantage of us on trade".
The U.K.'s House of Commons burst into laughter on Monday after Conservative MP Crispin Blunt asked Prime Minister Theresa May to choose between President TrumpDonald John TrumpSanford at risk in primary shadowed by Trump McConnell cements his standing in GOP history Ready for somebody?
Trump took time at his news conference to explain a photo that went viral from the G7 summit.
Mr Trump was furious after Mr Trudeau had said at the end of a contentious economic summit in Quebec that he wouldn't let Canada be pushed around in trade relations with the United States.
Heyman added he's "of course ... embarrassed" about Trump's behavior during the G-7 meeting, arguing the United States "was doing everything it could do to disrupt this meeting".
"That's not what true friends do and I think Peter Navarro ... was spot on". "I know it was reported sort of nasty both ways - I was angry at her, or she". It was very friendly.
Fox News' Shepard Smith mocked President Donald Trump's feud with Canadian Prime Minister Justin Tudeau and the war of the words that followed and said the "U.S. might need a northern wall". "He learned, that's going to cost a lot of money to the people of Canada". "He'll learn, he can't do that", Trump said.
While foreign policy issues such as North Korea do not usually have much bearing on the polls, Mr Trump's outburst against Nato allies, the European Union and Canada appeared aimed at striking a chord with voters who support his America First agenda. Canadians are "polite, we're reasonable, but we also will not be pushed around", Trudeau said. "We must put the American worker first!" "Not fair to the people of America!" That number shifts to a $17.5 billion trade deficit when services are excluded.
Margaret Wente: Donald Trump has finally made us mad.