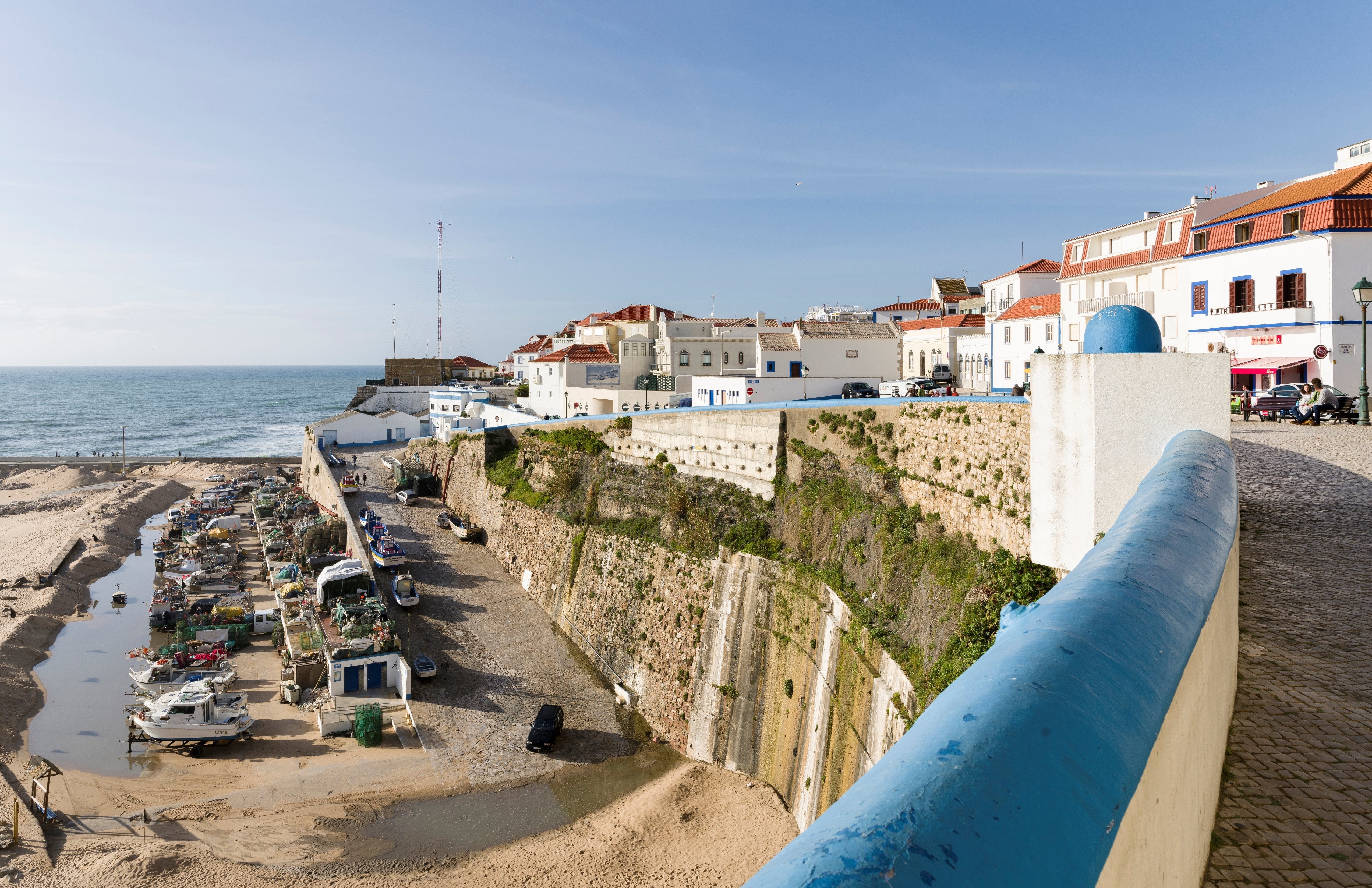 Portugal's Correio da Manhã newspaper reported that the couple had died on the Praia dos Pescadores (Fishermen's Beach) near Ericeira, a picturesque seaside resort on the country's west coast.
The couple's bodies were taken to a medical centre while authorities contacted the Australian and British embassies in Lisbon.
While investigations continue, Corfina Media reported police have ruled out murder as a possible cause of death.
The man and woman reportedly lost their balance while taking photographs of themselves overlooking the coastal town of Ericeria, 30 kilometres from Lisbon, where they fell roughly 30 metres to their death, according to local media.
'Everything seems to indicate that the fall happened when they were probably trying to take a selfie, ' said Rui Pereira da Terra, head of the rescue service in Cascais port. The report has suggested that a beach cleaner found the corpses of a man, 40, and a woman, aged 30, early on Tuesday morning, while another newspaper, the Jornal de Notícias, said that fishermen had come across the bodies at around 6:30 a.m.
It's thought the tragic fall happened between 1am and 6am on Tuesday local time.
"We found a mobile phone [at the bottom of] on the sea wall which indicated they might have been taking a selfie when the phone fell - they leaned over to get it and fell", he said.
This isn't the first time tourists have fallen off from the wall.
The beach is a popular photo spot for tourists thanks to its cliffs and 40m-high walls.
"The Department has been in contact with the British Foreign and Commonwealth Office regarding the other person who died in the incident", the spokesperson said.