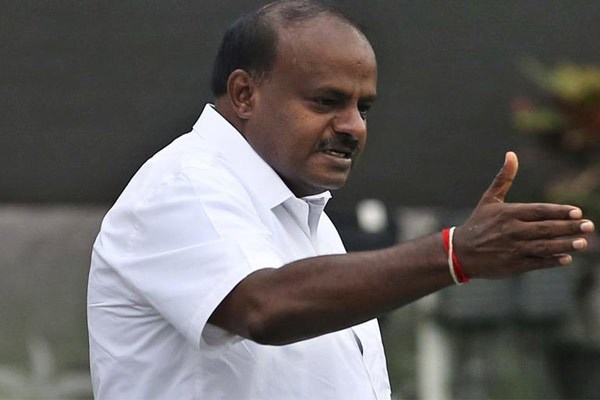 Prime Minister Narendra Modi has finished the "Hum Fit Toh India Fit" challenge which was earlier posed to him by Indian skipper Virat Kohli.
Days after accepting Indian cricket team captain Virat Kohli's #FitnessChallenge, Prime Minister Narendra Modi on Wednesday posted a one-minute-forty-nine-second video of his morning exercise regime. This is extremely refreshing and rejuvenating. Keeping up the trend of nomination, the PM was "delighted to nominate" newly elected Karnataka CM H. D. Kumaraswamy, CWG medal winning table tennis player Manika Batra, and the entire fraternity of IPS officers, "especially those above 40".
"The entire fraternity of courageous IPS officers, especially those above 40", he wrote in the micro blogging site. Not long after, Kumaraswamy replied to Narendra Modi's fitness challenge by tweeting that although he believes physical fitness is important he is "more concerned" about the development fitness of his state. The prime is seen walking, stretching and doing breathing exercise on a Panchtatvas track in his garden. Rathore had urged Indians to shoot a video of their "fitness mantra" and share it on social media to raise awareness.
The cricketer had accepted the challenge of Union Minister Rajyavardhan Singh Rathore, who too had posted an exercise video.
In response to the challenge, Kumaraswamy sought PM Modi's support, saying he was more concerned about the "fitness" of Karnataka.
In a series of tweets, the Prime Minister appealed "to every Indian" to devote some part of the day towards fitness.