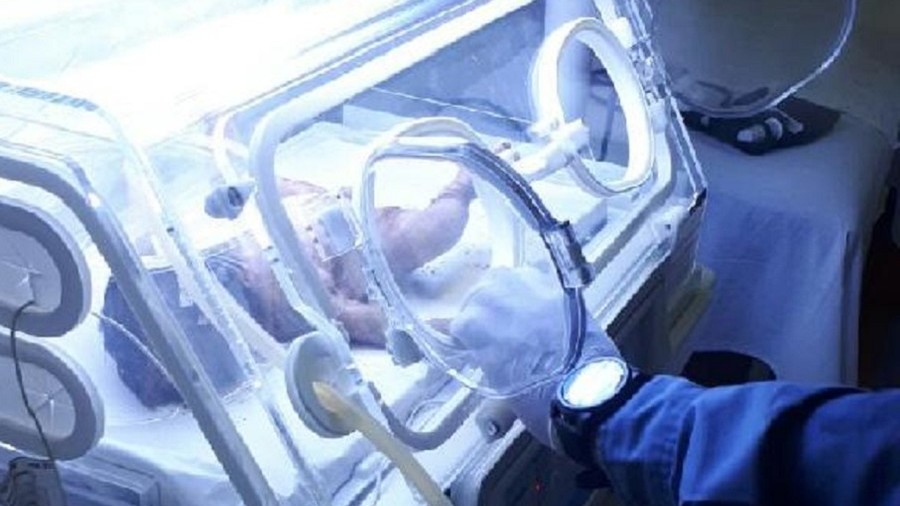 A newborn baby is now recuperating in the Agua Boa Regional Hospital, Canarana, Brazil after she was pulled out alive after being buried for eight hours, DailyMail reports.
Investigators say the baby's great-grandmother has been arrested and is facing charges of attempted murder.
The infant's family are members of the indigenous Kamayura tribe and explained to police that the baby hit her head after her 15-year-old mother gave birth on Tuesday.
Salvation came for the baby following an anonymous tip received by the police about a death that has not been reported.
Searching the garden that night, police recovered what they thought was a body.
They said they assumed the girl was dead because she was unresponsive and had buried her in accordance with indigenous customs. The police visited the house and officers were digging the shallow grave she was buried in when they heard a faint cry.
Police pulled her from a tight hole in the ground.
Officers dug the naked child, her umbilical cord still attached, out of the sand in a backyard in the town of Canarana. She was placed in intensive care and had suffered two fractures to her skull.
The infant was buried for seven hours before being rescued by police.
"Since the father refuses to recognize the child, and the mother is only 15, there are suspicions that they had tried to kill the newborn", police said. The teenage mother has also been hospitalised due to complications following the birth. However, a medical evaluation found the baby was full term.
Like this story? Share it with a friend!