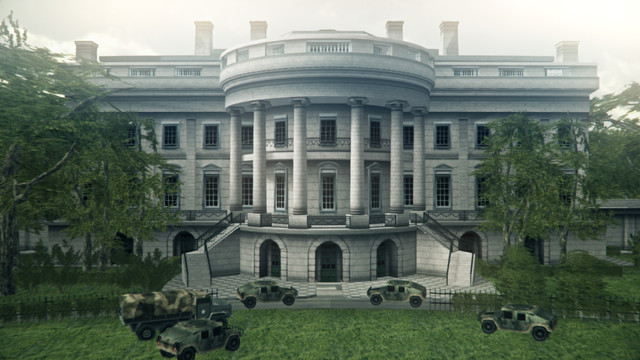 The original Metal Wolf Chaos was a mech cult-classic for the Xbox released back in 2004 in Japan only despite having full English (or Engrish) voice acting.
But back in the present, From Software and Devolver Digital announced yesterday that Metal Wolf Chaos would finally make its way to North America in 2018 as Metal Wolf Chaos XD.
You play as the 47th President of the United States, Michael Wilson, fighting against a rebellion led by your Vice-President, Richard Hawk.
Devolver Digital had posted on Twitter in January 2016, "Count us in to help Metal Wolf Chaos get out to more gamers if From Software wants some help".
An E3 Trailer for Metal Wolf Chaos has been embedded above and it needs to be watched.
We don't have a release date at this time but we do know that it will be dropping later this year for Xbox One, PS4, and PC players. The game centers around a comically fictionalized version of the state of United States, and has the President defending the country from threat in a huge mech-suit dubbed "Metal Wolf".
According to the newly launched Steam page, the game will feature "meticulously updated visuals with improvements to resolution, select textures, and visuals effects that are brought to life in a new widescreen format with 1080p and 4K support, where applicable".