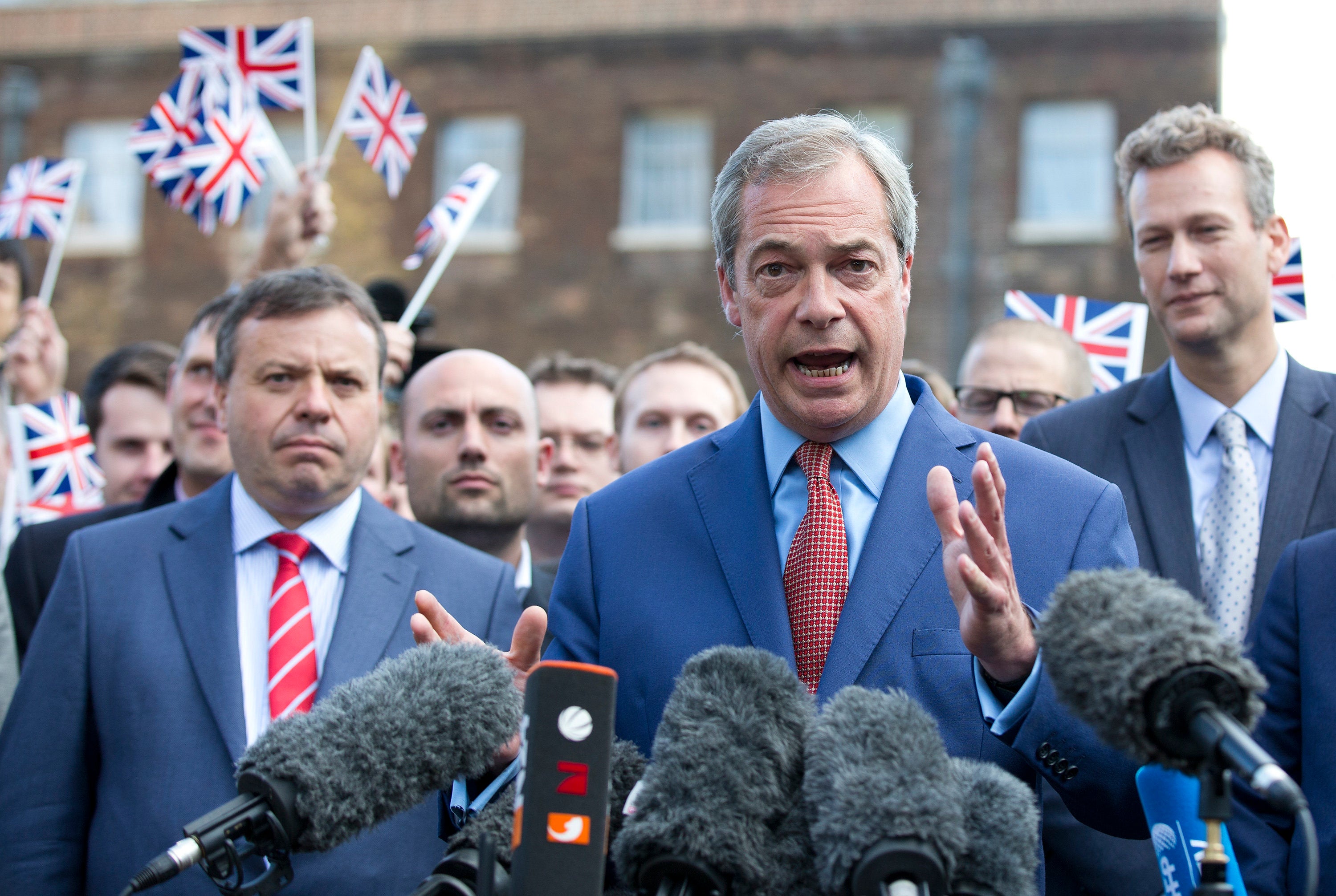 According to the report, the emails showed Banks met Yakovenko on three occasions - having previously only acknowledged one encounter in 2015 - and made a visit to Moscow in February 2016 in the midst of the referendum campaign.
Banks and Wigmore were introduced to Yakovenko by Alexander Udod, a suspected Russian spy who was expelled from the United Kingdom after the poisoning of Sergei and Yulia Skripal.
Speaking to ITV News Mr Banks said he did meet a few times with the Ambassador but denied any of collusion or Russian influence.
Banks dismissed the leaked emails on Sunday evening, telling the Guardian: "I am not involved in Russian espionage".
The report said Banks and Wigmore met with Yakovenko again for a cup of tea on November 17 at a meeting that also included mining magnate Siman Povarenkin to discuss a deal involving six gold mines in Russian Federation.
The scale of the pair's links to Russian Federation is revealed in a series of 40,000 emails obtained by the former Sunday Times journalist Isabel Oakeshott, who ghost-wrote Mr Banks's Bad Boys of Brexit book.
Mr Banks will go before lawmakers investigating "fake news" who are trying to establish if Russian Federation tried to influence public opinion before the vote.
Some Trump aides are under investigation in the United States over whether they colluded with Moscow and there are also claims that Moscow tried to meddle in Britain's referendum campaign to encourage a Brexit vote.
"Mr Banks has given a significant amount of money to political campaigns in this country and, therefore, I think it is significant and I think we have a right to ask more questions about it".
Details of the alleged meetings contained in emails published by the Sunday Times, come amid questions about possible Russian influence over the UK's vote to leave the European Union.
Ms Oakeshott passed them to the paper after her email accounts were "hacked".
However on Monday Mr Banks tweeted: "I have Russian visas in my passport clearly stamped, no visit in Feb 2016".
An investigation by The Sunday Times newspaper revealed an "extensive web of links" between Arron Banks's LeaveEU campaign and Russian officials.
"It's a convenient political witch-hunt, both over Brexit and Trump".
He told the paper nothing came of their discussions over the gold mine deal.
She suggested Mr Banks and Mr Wigmore were "shamelessly used by the Russians".
"We didn't profit from any business deals because I never pursued anything", he said.
Mr Banks, who last week announced he was pulling out of the Commons inquiry into "fake news", accusing the MPs of a "witch hunt", said he would now be giving evidence to the Digital, Culture, Media and Sport Committee as planned on Tuesday.
Mr Wigmore told the paper: "We never offered any information to him (Mr Yakovenko) or any Russian any details of our (Brexit) campaign".
Banks and Wigmore were invited back to meet Yakovenko after they, and Brexit firebrand Nigel Farage, met with Trump in November 2016 shortly after his election.
Cabinet Office Minister David Lidington has called for an investigation.
The Russian embassy has said it has not intervened in United Kingdom domestic politics.