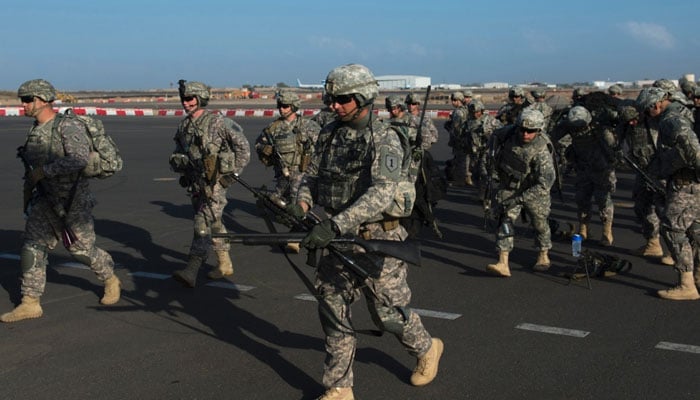 At least one U.S. special forces solider was killed and four USA service members were wounded after an enemy attack in Somalia.
A US Special Forces Operational Detachment Alpha (ODA) came under attack today in the Bar-Sanguni area near Kismayo in Somalia.
The US military says one US special operations soldier has been killed and four US service members wounded in an "enemy attack" in Somalia. "Our thoughts and prayers are with the families and friends of the service members".
The attack occurred in Jubaland, where a large force comprising about 800 Somali, Kenyan and USA troops were working to clear a large area of Al-Qaeda-aligned Al-Shabaab fighters.
One US service member reportedly received sufficient medical care at the scene and three others were transported out of the area to receive treatment.
"The combined Somali National Security Forces (SNSF), Kenyan Defense Force (KDF) and US force came under mortar and small-arms fire at approximately 2:45 p.m. Mogadishu time, killing one USA service member and injuring four USA service members and one partner force member", said the statement.
Enemy forces used mortars and small-arms fire to attack the US-Somali-Kenyan coalition force.
The United States has about 500 troops in the country, according to U.S. officials, many of them special operations soliders such as Navy SEALs and U.S. Army Green Berets. Though the Pentagon initially described Miliken as operating behind Somali troops, US officials later acknowledged that USA special operations soldiers had been fighting together with the Somali forces. The US estimates that al-Shabaab commands 4,000 to 6,000 active fighters, making it one of the terror group's largest affiliates.
Traditionally, US presidents have been wary of intervening in Somalia since 18 special forces soldiers died fighting militias in Mogadishu in 1993, a battle dramatised in the film Black Hawk Down.
The coalition force was conducting a "multi-day operation" to clear al-Shabaab, an Islamist militant group, from nearby villages.
Last year, a Navy SEAL was killed in a nighttime attack in Somalia, marking the first USA military combat death there since the infamous "Black Hawk Down" events of 1993, when 18 American servicemen died in the Battle of Mogadishu. Afterward, Africa Command revisited the protection that USA troops in Africa on operations. A Pentagon report found the deaths of the four soldiers, who were ambushed during an operation, were due to a series of military failures, including inadequate training.