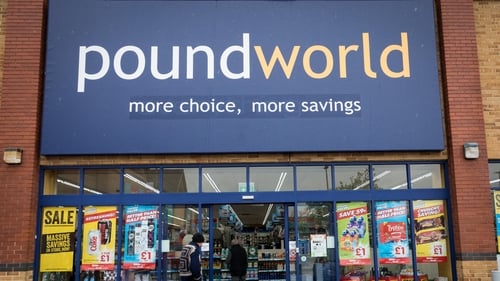 A former owner of Little Chef is trying to cook up a last-ditch rescue deal for Poundworld amid increasingly bleak prospects for the bargain retailer and its 5,300 staff.
Deloitte has confirmed that a sale via a pre-pack administration could be an option for the company, but this approach would put at risk the jobs of all 5,500 staff members now working for Poundworld and is now the least favoured option when it comes to the future of the chain.
It is reported it will appoint Deloitte as administrators.
United States firm Flacks, which had expressed interest, is also understood to no longer be a contender.
In the event of no sale being reached, it is likely Poundworld could be sold in a pre-pack administration agreement.
Poundworld's founder Chris Edwards is understood to be among other possible bidders for the 355-shop chain.
Poundworld is preparing to appoint administrators as the struggling discount chain makes a last ditch attempt to avoid collapse.
The future looks dismal for Poundworld's 5,300-strong workforce as any solvent sale would trigger a painful restructure, leading to 100 store closures out of its 335-strong estate and the loss of thousands of jobs.
The news compounds another bleak day for the retail sector with House of Fraser confirming plans earlier on Thursday to axe 6,000 jobs and close just over half its 59 stores.
TPG opted to put Poundworld up for sale last month rather than funding it through a restructuring programme that will involve the loss of about 1,500 jobs.
Failure to successfully conclude a deal would probably lead to HoF plunging into administration, although the company insists its plans are "on track".
It also has a Poundworld Plus outlet at the Peel Centre, Dumfries.
The spokesperson for Poundworld said the company was unable to comment on speculation regarding the ongoing sales process.