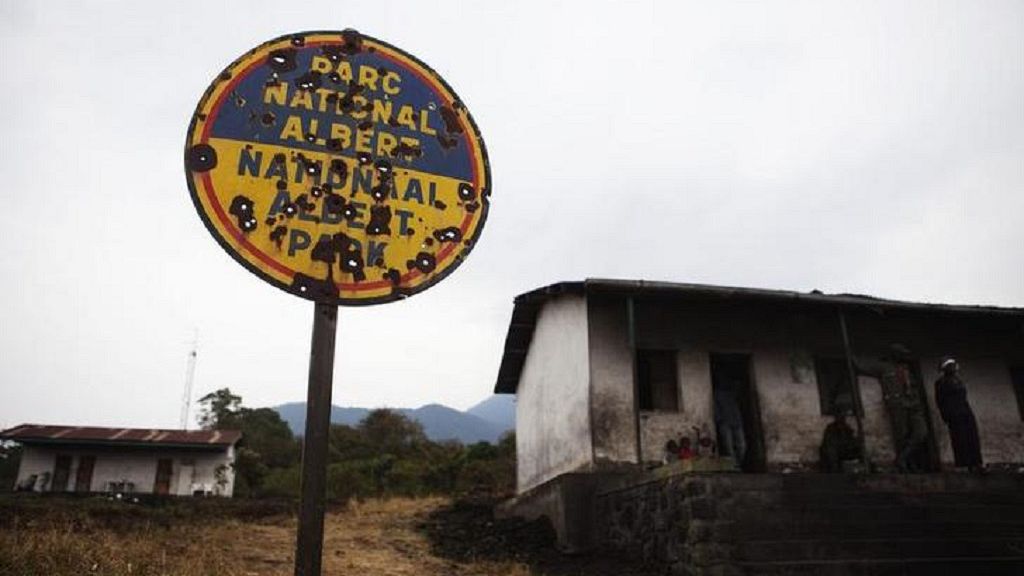 It is Africa's oldest national park and largest tropical rainforest reserve, covering 7,800 sq km (3,000 sq miles).
Virunga National Park, in the Democratic Republic of the Congo, has been beset by a recent surge of violence, with at least 12 park rangers slain by militias and smugglers over the past 10 months, according to the Guardian.
Park ranger Rachel Makissa Baraka, 25, was killed trying to defend them.
Britons Robert Jesty and Bethan Davies and their Congolese driver were kidnapped three weeks ago by gunmen in the east of the park and released three days later.
Tourist activities in the park had initially been suspended until 4 June while the incident was investigated.
"It is abundantly clear that the Virunga region is deeply affected by insecurity", Chief Warden Emmanuel Merode wrote in a letter to the park's partners and clients.
"So that Virunga can be visited in safety, much more robust measures are needed than in the past", the Belgian added.
Virunga is located in the DRC's North Kivu province, and covers almost 8,000 square miles.
Established in 1925 close by Lake Kivu and the Nyiragongo volcano, Virunga is home to about a quarter of the world's population of critically endangered mountain gorillas, as well as to eastern lowland gorillas, chimpanzees, okapis, lions, elephants and hippos.
Political uncertainty has also soared since President Joseph Kabila refused to step down at the end of his second term in 2016, prompting fears the country could plunge back into civil war.
Observers noted that Virunga's planned reopening would occur after this critical date, when tensions may have subsided.
Park rangers look for gorillas in the Virunga National Park in this file photo from November 28, 2008.