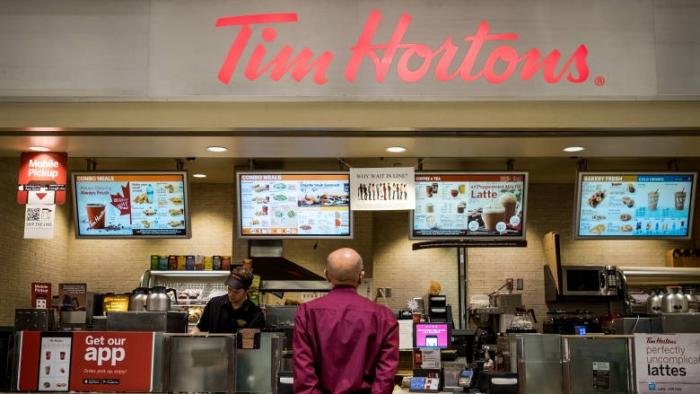 A woman was arrested this week after allegedly tossing feces inside a Tim Hortons in Langley, B.C. - a shocking incident that was captured on the restaurant's surveillance camera.
A weird and disgusting incident at a Langley Tim Hortons was caught by security footage on Monday.
The incident took place at about 6:15 p.m.at the Douglas Crescent Tim Hortons in downtown Langley City. While her trousers are still down, the woman flings the poop toward the cashier, then bare bottomed, grabs some napkins, wipes herself and pitches the soiled paper toward the register. The staff appear to be asking her to leave.
Police were called, and officers located the woman in the parking lot, said Cpl.
According to Langley RCMP, she was briefly detained following the incident and served documentation to appear in court at a later date.
The RCMP confirmed to The Province that they received a complaint and attended to the scene.
The case is being reviewed to see if charges will be laid by the B.C. Prosecution Service. Tim Hortons on Monday.