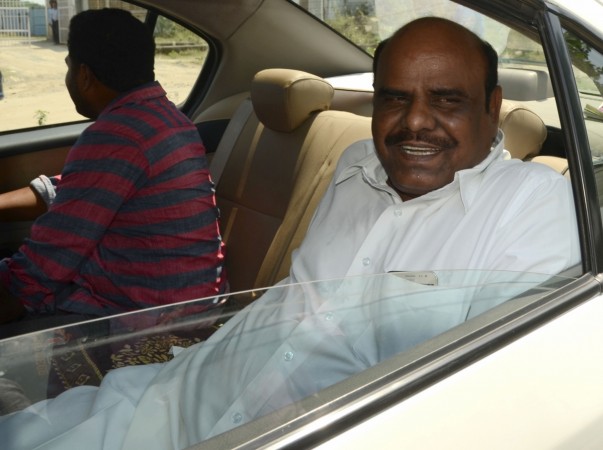 Former Calcutta High Court judge Justice CS Karnan on Thursday announced his decision to launch a political party, The Times of India reported.
Mr. Karnan is its founding president. The party, called the Anti-Corruption Dynamic Party, would contest all 543 seats in the 2019 Lok Sabha elections, Karnan's secretary Anthony W Lizaro had earlier told Bar and Bench.
Lizaro had also said that all candidates would be allotted Rs 1 lakh each for election-related activities, at Justice Karnan's personal expense. "We will decide on the number of seats but only women candidates will be nominated for contesting", Justice Karnan told reporters on the sidelines of a convention organised by several human rights organisations in Kolkata. I was asked to be the only male candidate and contest from Varanasi.
"We are approaching the Chief Election Commissioner for registration of my party".
He urged those belonging to upper castes to protect the interests of the minorities and Dalits, "since they are the weaker sections of the society".
Karnan, himself a dalit, said that the treatment meted out to dalits in the country is demeaning and an embarrassment before the worldwide community and that innocent dalits lodged in jail must be released. These were against sitting and retired judges of the Supreme Court and the High Court.
Karnan said, "The first principle of law says a criminal may go unpunished, but the innocent should not be punished under any circumstances.It is my request to the judiciary and the government to release the innocents who are suffering in judicial custody to protect their social status".
In its judgment, the Bench reportedly stated "the actions of Shri Justice C.S. Karnan constituted the grossest and gravest action of contempt of court".
The Supreme Court had sentenced Justice Karnan to six-month jail on May 9 a year ago for contempt of court when he was a serving judge of the Calcutta High Court.