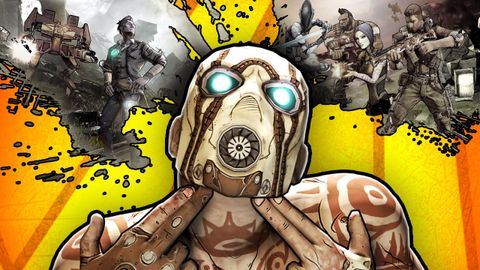 After all, we have witnessed insane twists nowadays to jump down to a conclusion straight away.
It is thought to be Borderlands 3 for several reasons: Gearbox CEO Randy Pitchford has been talking openly about the game since 2015, a year ago he tweeted a photo that suggested he was doing performance capture for it, and last September he told IGN that Gearbox wants to deliver a "really big, worthy" continuation instead of an offshoot like The Pre-Sequel. Therefore, we have to wait until the official start of E3 and find out whether the truth was spoken or not. He stated that people would still interpret his Tweets the way they want to.
In a series of Tweets, Randy Pitchford discussed human nature and how people will never believe that Borderlands 2 is not coming to E3 2018.
In a report from Shacknews, Gearbox software was said to have talked to a "room of journalists" today and said that there would be "no Borderlands presence at E3 whatsoever". The list that including some of the unannounced games including RAGE 2 appear to have some authenticity to it with the confirmation of the sequel to RAGE, but when it comes to Borderlands 3, it doesn't appear to make the cut for an E3 reveal.
But will Borderlands 3 be showing up at the entertainment expo at all? However, as pointed out by Reddit user MarcianTobay, the link was posted shortly after Schoolhouse Rock composer Bob Dorough died, so it's unclear whether the post was meant to be a simple tribute, a cryptic teaser, or perhaps both.
In better news, Pitchford ended his thread by stating that the studio is "working harder than we have ever worked in order to create new and exciting things in hopes of entertaining you".
Gearbox confirmed Borderlands 3 was in development during PAX East 2016.