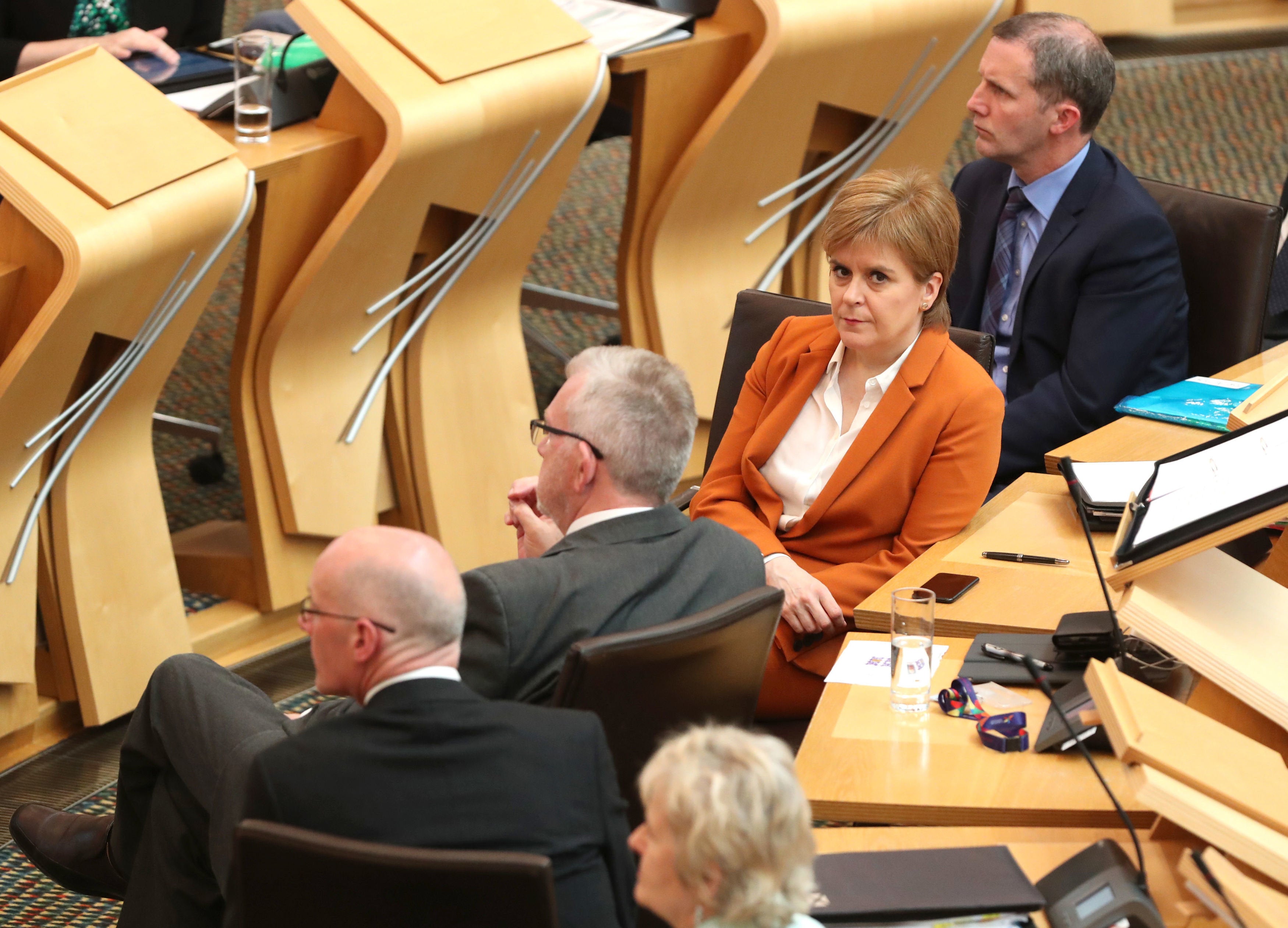 The decision by MSPs to refuse to give their consent to the EU Withdrawal Bill raises the prospect of Holyrood being overruled by Westminster for the first time in the history of devolution.
The only party to vote against the motion was the Conservatives, which accused the SNP of trying to "ramp up a grievance agenda" to increase support for another independence referendum. The UK says it will consult the Scottish government on all changes to those policies, and try to seek agreement.
In the case of the EU Withdrawal Bill the UK Government has been clear it will not remove clause 11 from the legislation, despite protestations from Scottish ministers that measures in this will constrain Holyrood's powers for up to seven years.
Addressing MSPs ahead of the vote, Scotland's Brexit Minister Michael Russell said this would still place an "unprecedented, unequal and unacceptable" constraint on Holyrood's powers.
Finance Secretary Mark Drakeford - who has led Welsh negotiations on the bill - told AMs: "We have defended and entrenched our devolution settlement".
European Union negotiators have rejected both options and Conservative Brexiteers have criticised the prime minister's favoured option of a customs partnership as unworkable and inconsistent with regaining full sovereignty from Brussels. The party maintains that the bill remained a power-grab.
It is the first time the devolved Parliament has withdrawn its stamp of approval for legislation coming from Westminster.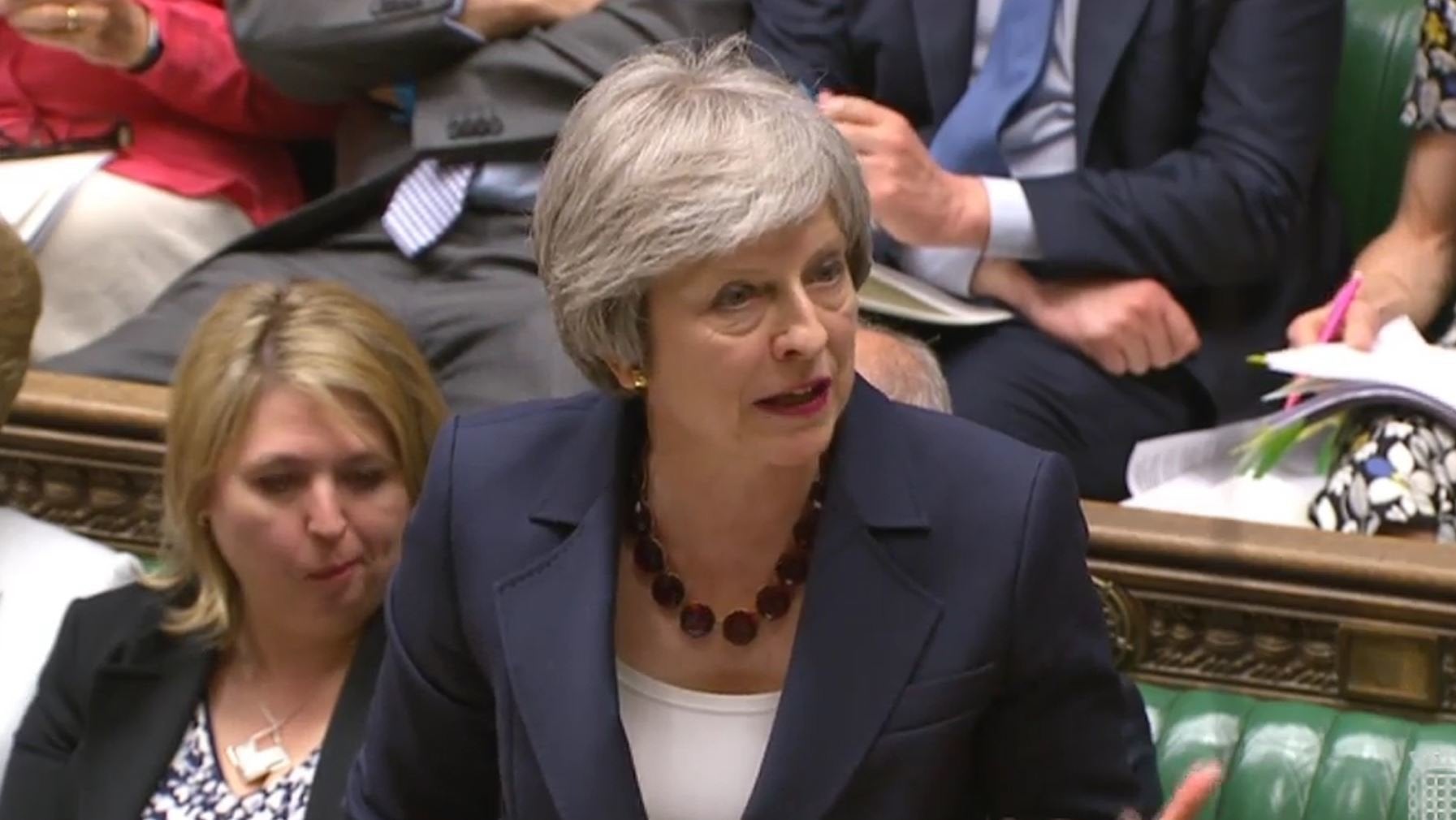 PA Wire PA Images Prime Minister Theresa May speaks during Prime Minister's Questions in the House of Commons London
A constitutional crisis is looming as the Scottish Parliament appears poised to formally refuse to give consent to Theresa May's Brexit legislation.
In February, the United Kingdom government said it had made a "considerable" offer, which would see the vast majority of those powers returning to Cardiff, Edinburgh and Belfast while the rest temporarily stayed in London.
The UK government and Scottish Tories have so far refused to offer any further concessions after the Welsh government dropped its opposition to the bill and accepted the power-sharing plans on offer.
With the Greens, Scottish Labour and the Liberal Democrats having said they will join the SNP and vote against granting consent, it is certain to be passed when MSPs vote on the matter at 5pm on Tuesday. "But this is about protecting devolution which the people of Scotland voted for overwhelmingly, and there is no mandate to undermine that".
He added the Tories' "shambolic handling" of matters meant the issue could be resolved in the Supreme Court - where judges will rule if the Scottish Government's alternative Continuity Bill falls within Holyrood's legislative competence.
Its Labour chair David Rees AM said: "We remain particularly concerned that the assembly's ability to pass laws in devolved policy areas such agriculture could be constrained by the UK Parliament, even in circumstances where the assembly has refused consent for such constraints to be imposed".