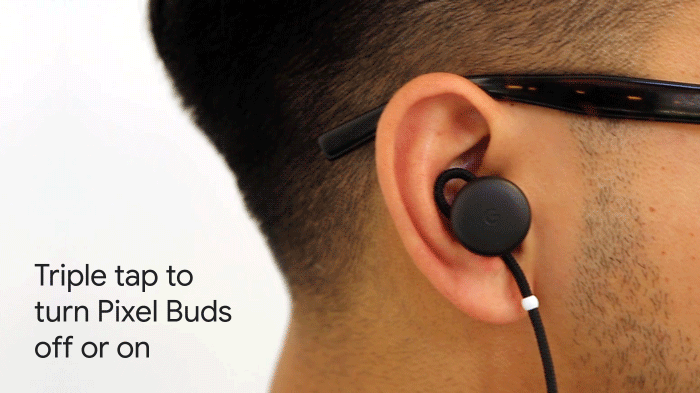 Despite significant flaws, I liked them quite a lot in my review, but plenty across tech media did not.
As we spotted in an APK Insight earlier this year, the first new gesture is a triple-tap on the right earbud to manually turn on/off the Made by Google headphones. Today, Google begins rolling out an update to address a couple of those things. Next, you can double tap to skip to the next track while playing music, a feature you'll need to set up in your Pixel Buds' settings in the Google Assistant app on your phone. Before it was a bit of a chore to move the Pixel Buds connection from one device to the next. Anything you can do on your phone through the Assistant, you can with the Pixel Buds - so long as they're connected to your phone, anyway. That's not the sort of tap you're going to do accidentally.
Google's controversial Pixel Buds are picking up a new function update, with Google announcing new controls and easier pairing are coming to the earbuds.
Now, you can simply select the Pixel Buds on the new device's Bluetooth menu and the headphones will automatically switch sources. You can turn them back on with the same gesture.
Still, it's a welcome update - one that might me make start using the Pixel Buds more often. Even still, there have been a number of highly requested features since their launch, and Google has listened and is introducing two new gestures and Bluetooth switching on-device.