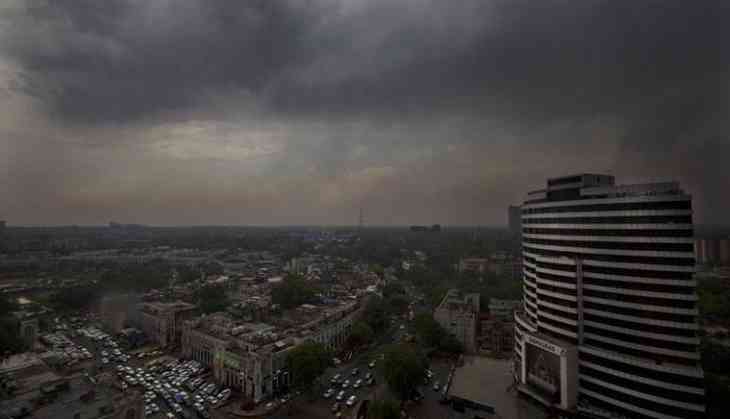 Almost 50 flights were affected after operations at Delhi's Indira Gandhi International Airport came to a halt for almost 40 minutes due to a storm in the national capital on Sunday. Almost 31 domestic flights and six worldwide flights were delayed following the dust storm.
Traffic came to a standstill at several areas in Delhi while Metro services along the Noida-Dwarka line was stalled for 30 minutes.
Thunderstorm over the hill states and its subsequent effect on the plains in north India is due to a new western disturbance from Sunday, according to the IMD. "This thunderstorm will continue for the next 48 to 72 hours", Charan Singh, Scientist, Indian Meteorological Department said on the weather change.
When the Metro services finally resumed after around two hours, the trains plied at halting speed.
# 05:19 PM: Vistara's Srinagar flight to Delhi has been diverted to Amritsar following bad weather conditions in Delhi.
The IMD also assumed that very light rain or thunderstorm can hit the isolated places of the state on May 15, May 16 and May 17. The bad weather conditions have prompted authorities to put in place various emergency measures such as part-closure of schools and cancelling leave of civic officials. Noida also witnessed raging storm along with dark clouds hovering over the city while strong winds were also reported from Gurugram area too. Visuals from Delhi's Vijay Chowk.
The sky turned cloudy around 4:30pm and gusty winds swept the national capital.
Moreover, the Southwest Monsoon is expected to hit Kerala on May 28, predicted private weather forecasting agency Skymet.
However, be it the upcoming Monsoon or high-velocity duststorms, it will give no relief to people in Vidarbha, parts of Rajasthan and Madhya Pradesh.
Delhi witnessed a warm Sunday morning, with the minimum temperature recorded at 30.6ºC.