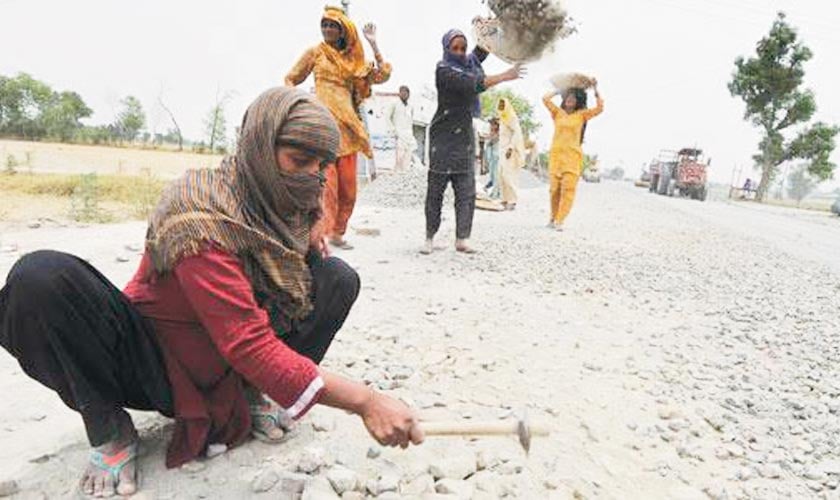 New Islamabad International Airport is inaugurated by Prime Minister, Shahid Khaqan Abbasi, today with a capacity of nine million passengers annually, reported by Radio Pakistan.
A Pakistan International Airlines pilot waved a green and white Pakistani flag out of his cockpit window after landing the carrier's first commercial flight at the New International Islamabad Airport.
Speaking at the inauguration ceremony, Abbasi lauded the efforts of Sardar Mehtab, Irfan Illahi and Air Marshal Salam and other officials for their efforts to complete the airport project.
This content is restricted to site members. "It keeps changing rapidly and if we don't change ourselves we will be left behind", he stressed.
"We saw certain timely benefits in dictatorships, but no nation has ever succeeded without democracy", he added.
The complete operations of the new airport will commence on Thursday, when all flights will take off from the new airport located in Fateh Jang area around 30 km to the west of the capital Islamabad.
PM Abbasi said that Pakistan Muslim League-Nawaz (PML-N) not only starts projects but also completes them. Benazir Bhutto airport was in the nearby city of Rawalpindi and attached to a military base.
Later, the Prime Minister distributed appreciation certificates among the officials of aviation division and Civil Aviation Authority.
The spokesperson said that various PAF aircraft including lightweight Super Mushshak trainer to PAF Hercules Transport aircraft had also landed at the runway, paving its way for the successful landing of the first PIA mock flight at the airport.
A cargo terminal, air traffic control complex, an oil depot and fire and rescue services are also part of the new facility.
During his address at the event, Abbasi said the airport is crucial as it sits at the crossroads of the China Pakistan Economic Corridor and will help to become a new hub of interconnectivity. He hoped that the Authority will respond to challenges and will adapt accordingly.
The "Y" shaped new airport spreads over 19 square kilometers with 15 jetties (passenger boarding bridges), including facilities to accommodate two double-deck A380, the world's largest airplane, 15 remote bays and seven remote bays for small aircraft such as ATRs. A four-lane highway has also been constructed by the National Highway Authority (NHA) to cater to cargo traffic.