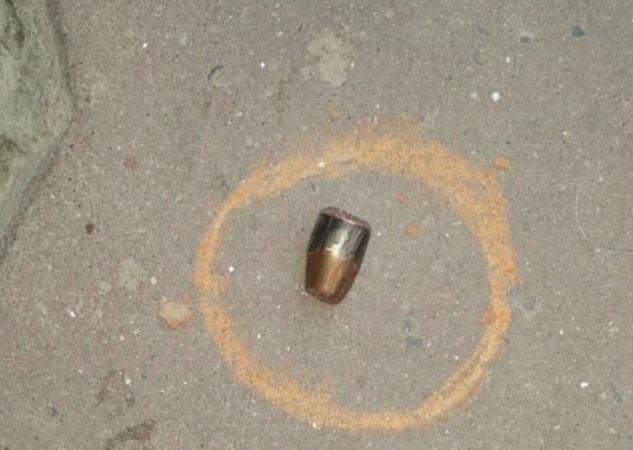 The ruling and opposition parties as well as armed forces and senior judges on Sunday condemned the incidents of firing at the residence of Supreme Court judge, Justice Ijaz ul Ahsan in Model Town, Lahore.
The chief justice is personally monitoring the issue at the moment. The bullet holes are spotted at the main gate of the residence and in the kitchen window.
Punjab Chief Minister Shehbaz Sharif has taken notice of the incident, ordering an investigation. No casualties were reported in both incidents. He termed the attack on the apex court judge's residence an attack on the country's security. The police officials were investigating whether it was a targeted attack or an incident of firing into the air.
Police officials said the shell has been sent for forensic analysis, adding that they are also reviewing footage of CCTV cameras in the area.
Justice Ahsan was the part of the five-member bench that heard the high profile Panama Papers case which led to the disqualification of former prime minister Nawaz Sharif.
Supreme Court judges, including Justice Ijaz, are now in the provincial capital hearing several cases at the apex court's Lahore registry.
Prime Minister Shahid Khaqan Abbasi "strongly condemned" the incident and directed the authorities concerned at the federal and provincial level to bring the culprits to the task at the earliest.
Speaker National Assembly Sardar Ayaz Sadiq, condemning the incident, demanded that the government should probe it and bring the culprits to justice.
Additional IG Muhammad Tahir will head the JIT, which will include DIG Investigation Sultan Chaudhry and representatives of the Military Intelligence (MI), Inter-Services Intelligence (IS), and Intelligence Bureau (IB), said the spokesperson of the Punjab Government. There were no reports of anyone receiving injuries as a result of the firing.
The cowardly gun attack on the house of Supreme Court's Justice Ijaz-ul-Hassan raked in support for the judge from Pakistan's politicians and army on Sunday.
"These Sicilian-mafia-like tactics to pressurise senior judiciary are unacceptable in any democracy", he said in a message on social media.
The PTI chief further tweeted that PTI stands firmly behind the Judiciary & Rule of Law & this is one reason behind party's 29th April Minar-e-Pakistan jalsa.
Meanwhile, PTI Central Information Secretary Fawad Chaudhry also condemned the incident and demanded CM Punjab step down.
The top leadership of Pakistan People's Party (PPP), including former president Asif Ali Zardari, Bilawal Bhutto and Faryal Talpur, also released the statements of condemnation over the attack.
Lahore High Court Bar Association and Supreme Court condemned the incident and demanded the immediate apprehension of culprits.
SCBA Secretary Safdar Tarar and LHCBA President Anwarul Haq said the lawyers were soldiers of the SC judges. Vice Chairman Pakistan Bar Council Kamran Murtaza, while condemning the incident, said lawyers would wear black armbands on Monday.