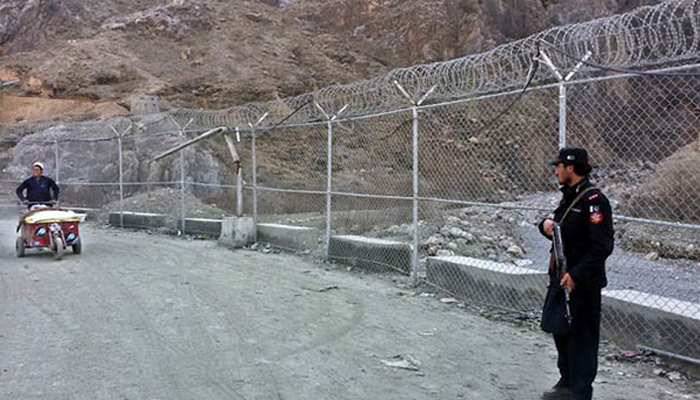 A cross-border gunfight between Pakistani and Afghan security forces on Sunday left at least two people dead, officials from both countries said, amid simmering tensions between the neighbours.
A statement by Pakistan's military said the Afghan side fired on the Frontier Corps fighters while they were carrying out "routine surveillance" along the border. Following the announcements, several armed tribesmen, belonging to Toori Bangish and other tribes started approaching the border posts.
Pakistani military's media wing ISPR said that Pakistani border troops had come under fire in Kurram Agency. Afghan police said that force was used after the Pakistani troops illegally crossed the border.
Afghanistan has refused to recognise the Durand Line - a 2,400-kilometre frontier drawn by the British in 1896 - as it splits the Pashtun ethnic group between the nations.
Khost province lies next to the restive tribal belt in Pakistan. Clashes are still underway, Col Hanan said. Three civilians were also wounded, he added.
Afghan security officials told RFE/RL's Radio Free Afghanistan on April 15 in the country's eastern province of Khost that six Pakistani paramilitary troops were killed in the clash in the Zazi Maidan district.
Afghan officials often give conflicting casualty figures. "Two tribesmen were killed and the exchange of fire is ongoing", said Mohmud Zazai, a senior army commander in the area. It was further emphasised that cooperation from Afghan side for effective border management was important for preventing cross-border movement of terrorists and militants. Afghanistan, in turn, accuses Islamabad of sheltering the leadership of the Afghan Taliban militants who are battling the Western-backed government in Kabul.