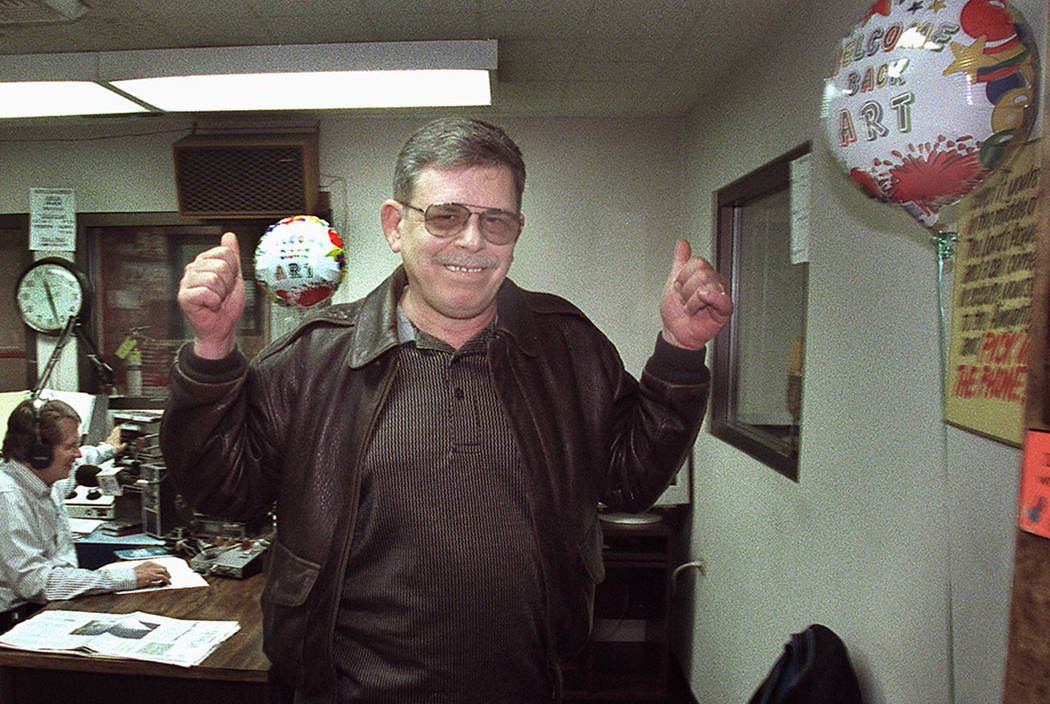 The longtime UFO conspiracy theorist and radio host was known for his paranormal-themed radio program Coast to Coast that aired on 500 North American broadcasts in the early 1990s.
Bell died at his Pahrump, Nev., house, Nye County Sheriff Sharon Wehrly introduced in a Fb put up to the group.
"Coast to Coast AM" confirmed the information on Twitter, saying its employees was "profoundly saddened with the information that the creator and authentic host of Coast to Coast AM, Artwork Bell, has handed away on the age of 72".
The current host of the show, George Noory, said in a statement: "Art was a legend - a radio icon who went against the grain and developed an fantastic show".
Bell created the precursor to Coast to Coast AM at 720 KDWN-AM in Las Vegas in the late 1970s.
Bell ruled the late night airwaves during the 1990's with a syndicated show carried by 500 stations featuring wide ranging discussions about freaky conspiracy theories, involving everything from Bigfoot to the paranormal.
Bell didn't make many media appearances outside of his talk show, but one Larry King on CNN appearance from 1999 has been preserved on YouTube.
No cause of death was listed, and the investigation continues.
He launched a series for satellite-radio, also after relinquishing his title Bell returned into the airwaves afterward and today, the obituary mentioned. "He will be missed, but I know he is now on another journey". Bell was the original owner of Pahrump radio station KNYE.