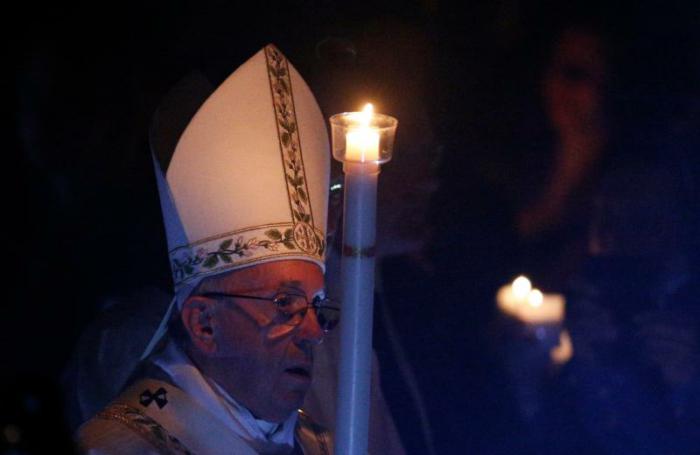 Scalfari's interview, published Thursday, quoted the pope as saying during a meeting that while the souls of repentant sinners "receive the forgiveness of God and go among the line of souls who contemplate him, the souls of those who are unrepentant, and thus can not be forgiven, disappear".
NAIJ.com had earlier quoted a report in Mirror UK quoting Pope Francis as having deviated from the general belief that hell is real, when he stated that the souls of sinners will disappear in the after life instead of going to hell.
The pontiff reportedly said this in an interview published by Daily La Repubblica, an Italian newspaper. He called out "Mafioso Christians", saying they "carry death in their soul and to others".
A recent meeting between Pope Francis and Italian journalist Eugenio Scalfari, 93, was a "private meeting for the occasion of Easter, however without giving him any interview", the March 29 communique stated.
"They are not punished, those who repent obtain the forgiveness of God and enter the rank of souls who contemplate him", Francis said in response, "but those who do not repent and can not therefore be forgiven disappear". Those who repent obtain God's forgiveness and take their place among the ranks of those who contemplate him, but those who do not repent and can not be forgiven disappear. "No quotation of the aforementioned article must therefore be considered as a faithful transcription of the words of the Holy Father". "Hell does not exist... what exists is the disappearance of sinful souls". "A Hell doesn't exist, the disappearance of sinning souls exists".
The Catechism of the Catholic Church affirms "the existence of hell and its eternity". It speaks of "eternal fire" and adds that "the chief punishment of hell is eternal separation from God".