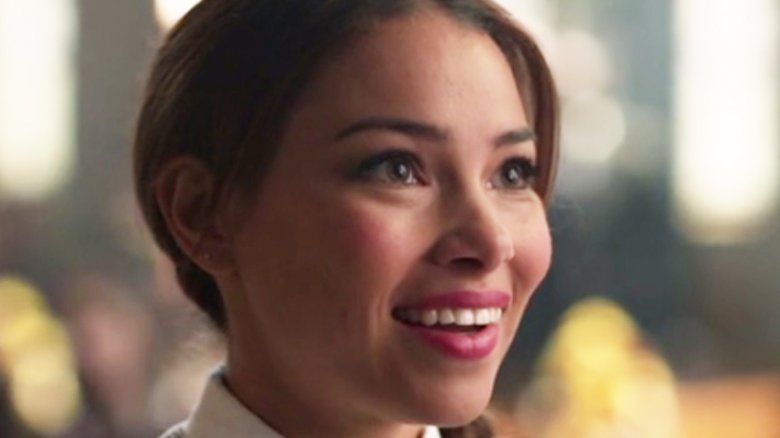 It would have been easy for the writers of the series to just tell a story that was about Iris' struggle to adapt to some of her new powers.
One person that will need to train with regards to speedster powers will be Iris Allen, because tonight's episode will see her wind up with Barry's speedster abilities and she will even get her own suit.
Recently, during a press screening of "Run, Iris Run", Executive Producer Todd Helbing addressed fan theories revolving around the character's true identity on the show. The character shared an unusual amount of enthusiasm when meeting the couple but never gave her name.
Over the run of the season we have seen a mysterious young woman serving Barry and various people in the coffee shop where they hang out and many fans are speculating that this young woman (Jessica Parker Kennedy) is Dawn Allen.
We do think that "Run, Iris, Run" was a pretty fun episode with a lot of different twists to it, but ultimately we do think that this was an episode that was most effective when it focused on characters doing everything that they could to better understand each other. Helbing doubts that "anybody ever is going to guess exactly what it is". While she's spent her few appearances on the show thus far acting all smiles and exhibiting a sort of adorable energy, there also appears to be something sinister about the secrets that she's keeping.
At the end of "Run, Iris, Run", Iris revealed to Barry that becoming a speedster helped her realize how much she missed her journalistic roots. During a battle with Team Flash, Harold transfers Barry's (Grant Gustin) super speed to Iris (Candice Patton).
CW's The Flash has been subtly throwing a mystery toward fans. Jenny is a speedster called XS and a member of the Legion of Super Heroes. This time her focus was on Ralph and Cisco and later she was seen drawing symbols that have been seen in previous episodes of this season as well.
We may learn more about the mystery girl in the coming weeks. All that's left for her to meet is Joe (Jesse L. Martin).
The CW has released the promo teaser for "The Flash" season 4 episode 16.