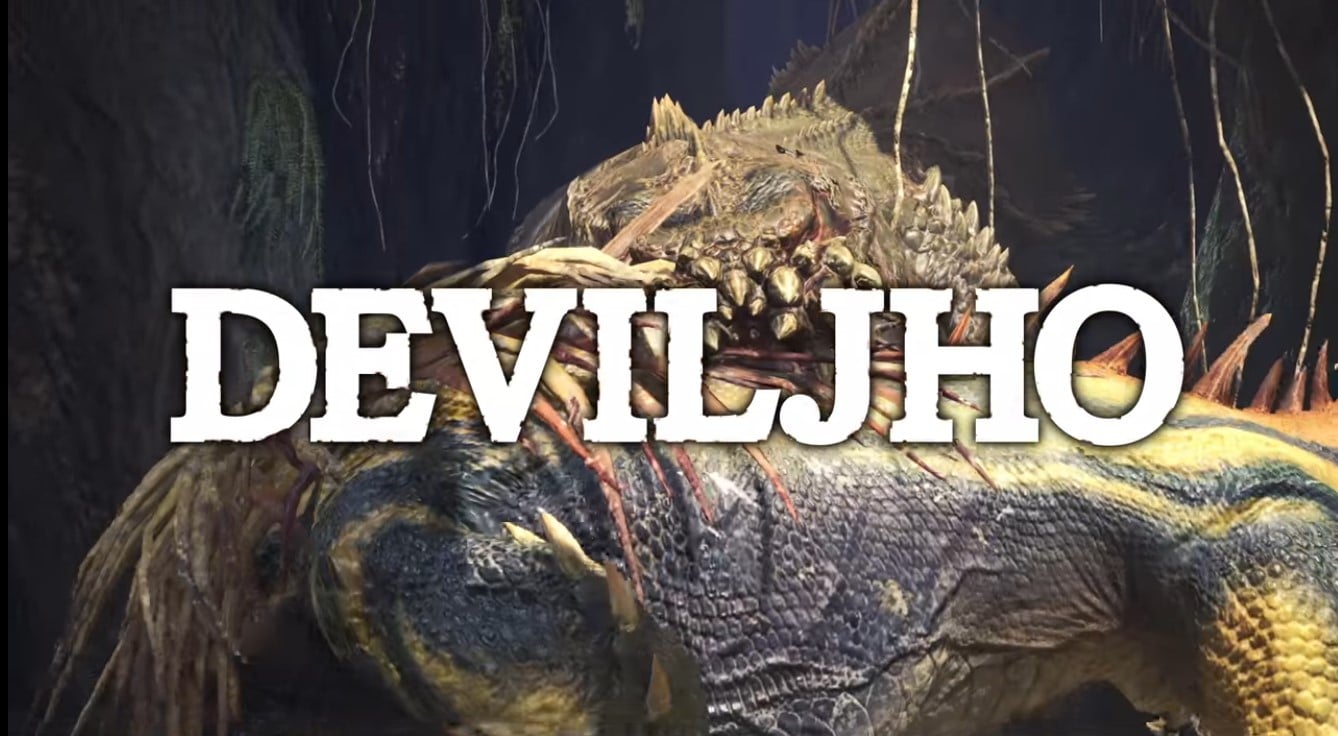 Starting March 22 players will begin to find themselves face to face with Deviljho, a fierce beast whose endless stomach has him in search of any monsters or hunters that lie in his path.
If you want to know more about the other areas of the upcoming updates, check out our page on the Deviljho Monster DLC and upcoming event quests including a Mega Man collaboration quest.
This update will also introduce balance changes for a lot of weapon types as well as give them new features.
Deviljho was used in past Monster Hunter games but specifics regarding the creature have been limited.
Spring Blossom Fest complete with a fully decorated gathering hub and fun daily activities.
The Spring Blossom Fest seasonal event will then commence on 5th April at 5pm PT (6th April, 12am GMT), with fun activities through which you'll be able to unlock materials to craft the Wyvern Ignition Great Sword, victor of the community Weapon Design Contest (pictured below). The event coincides with the start of the Spring Blossom Fest on April 6.
Following shortly after the Wyvern Ignition Great Sword, players will be able to take on an Event Quest for the retro Mega Man armor.
We'll be sharing a more comprehensive list when the title update goes live. This event will add some decorations to the Gathering Hall and will add a nighttime fireworks show to the game for the extent of the event.
Attacks from allies no longer interrupt you during the carving animation.
If you choose to make further edits after you've consumed the free Character Edit voucher, we'll be offering more vouchers for purchase at a later date.
Are you excited for this new slate of content for Monster Hunter: World?