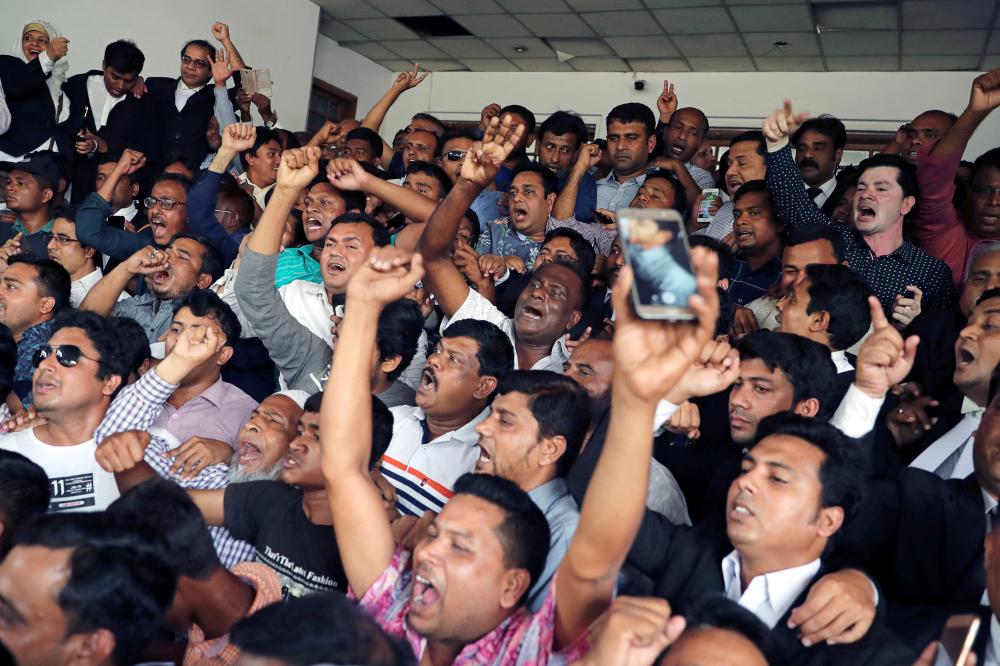 The bench of Justice M Enayetur Rahim and Justice Shahidul Karim said it considered Zia's age factor as one of the reasons for granting the bail, the official said.
"In such cases, bail is usually granted instantly as soon as an appeal is lodged". The High Court, however, granted her interim bail on Monday, but Attorney General Mahbubey Alam said his office would contest it in the Appellate Division on Tuesday. "And we'll have nothing to say if she is released from jail through a legal battle".
Court officials said the bail was granted after reviewing the case documents received from the trial court.
Law Minister Anisul Huq said that the high court order today proved the government had no interference in the case.
The appeal against BNP Chairperson Khaleda Zia's bail, in Zia Orphanage Trust graft case, has been forwarded to a full bench hearing slated for tomorrow.
Barrister Nowshad Jamir and Barrister Kaiser Kamal, on behalf of the BNP chief, submitted the 880-page bail petition showing 31 grounds for granting her bail.
"The High Court granted her bail for four months", Moudud Ahmed, a lawyer in the case and also a senior leader of Zia's party, told reporters after the court ruling.
Earlier, the HC asked the lower court to submit all the relevant documents within 15 days.
On February 8, the Special Judge's Court-5 of Dhaka sentenced Khaleda to five years of rigorous imprisonment in the graft case that tantamounted to graft worth Tk 2.10 crore. She was then sent to old central jail at Nazimuddin Road in the city.