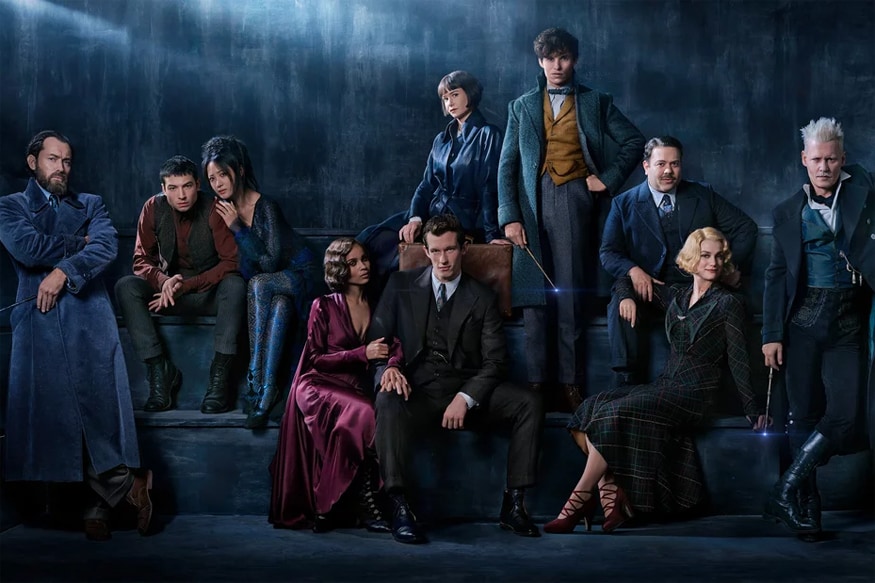 Those who are subscribed to the Daily Prophet were aware that Jude Law was to make a dashing entry as the younger version of Albus Percival Wulfric Brian Dumbledore.
The trailer hits nearly every beat that returning Harry Potter fans would want to see: there's familiarity, nostalgia and the return of beloved characters and ideas from the main-line series as well as the continuation of the Fantastic Beasts story, which was charming enough to bring in more than $800m.
In addition, fans will find it comforting that the original author J.K. Rowling personally penned the script this time around.
A third ranted: 'Also WHAT THE ACTUAL HECK YOU CANNOT APPARATE ONTO HOGWARTS GROUNDS YOU EVIL LITTLE COCKROACHES'.
One fan even quoted a line from the Prisoner of Azkaban book, in which Hermione explains that it isn't possible. There are all sorts of enchantments on it, to stop people entering by stealth. We don't know his level of involvement in the 1920s, when this movie takes place.
One wrote: 'Has it always been a rule one can not apparate within Hogwarts grounds? I. Can. Not. Wait. - for the film to release on 11 November 2018!
Now the first trailer for the upcoming film has been released and fans finally get to see Jude Law portraying Hogwarts headteacher Albus Dumbledore in action.
Decades ago when Harry Potter first began his journey with the grey-haired, moon-spectacled Hogwarts Headmaster, who could have guessed that a reimagination as such would be on the cards. Grindelwald has a mission to raise pureblood wizards to rule the no-maj (non-magical beings). Earlier, in the first part, Grindelwald was imprisoned but now that he has escaped Dumbledore senses danger in future.
It is made apparent in the trailer that Law's Dumbledore is secretly working with Scamander to defeat Grindelwald, who is firm in his pursuit to conquer the world of wizards.