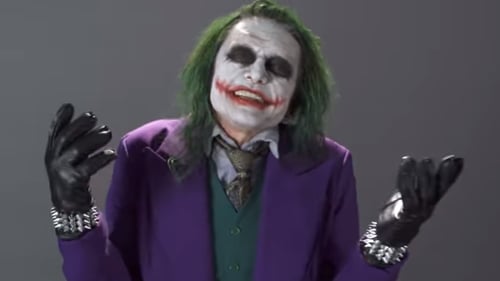 Whilst it's hard to sometimes tell whether Wiseau is putting on a persona or being serious, I think it's safe to say he's in on the joke here.
With a spinoff centred on Batman villain the Joker in the works, Wiseau believes he would be a much better choice than Joaquin Phoenix, who is reportedly attached to star.
"Have you ever danced with the devil in the pale moonlight?" he asks in the video, partnering with Batman for a few dialogue scenes. And why not? They're both self-made men, both constantly laughing, and both do their own thing no matter how unusual it seems to everyone else.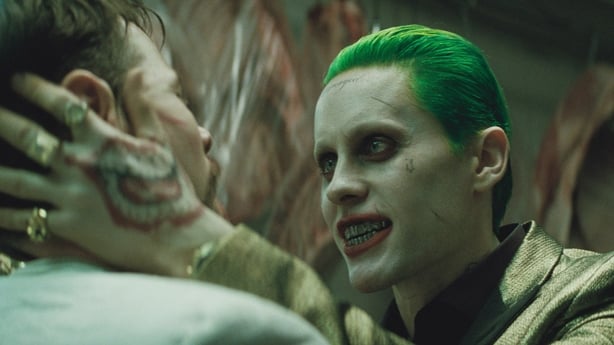 Jared Leto as The Joker in Suicide Squad
Of course, every Joker needs a Batman, and Wiseau turned to an old friend for the audition.
We were also blown away by how incredible this audition was, which is why we're formally endorsing Tommy Wiseau as the next Joker.
Meanwhile, The Disaster Artist is out on Blu-ray on March 13. The question is whether or not Warner Bros. will give it to him, or if they'll be a bunch of chickens-cheep cheep cheep cheep cheep cheep! "Wiseau, in collaboration with Nerdist, shared an 'audition tape" of himself delivering some of the most memorable lines of Heath Ledger, Mark Hamill and Jack Nicholson's versions of the Joker. Wiseau has made his way to the stage (and only the stage) at the Emmys, he's starring in a sci-fi romance flick, and he has a two-part movie with his The Room co-star and former roommate Greg Sestero on the horizon.