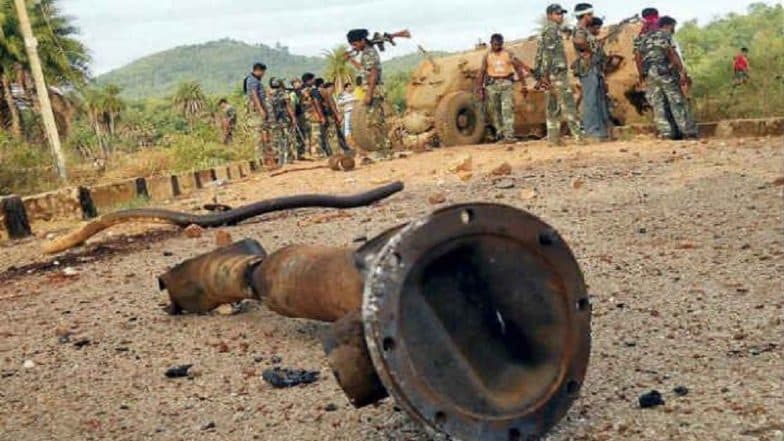 Anti-Naxal operations special DG DM Awasthi told reporters that there is no firing in the area at present.
Awasthi said a patrolling party of the paramilitary was going from Kistaram to Palodi in an anti-landmine vehicle when it was targeted by Naxals by triggering an IED laden in the area.
Following the incident, reinforcements were rushed to the spot and the injured personnel were airlifted to a government hospital in Raipur.
In a tweet, Mr Singh said, he has spoken to the Director General of CRPF regarding the incident and has asked him to leave for Chhattisgarh.
Describing the attack as "cowardly", the Chief Minister said naxals hit the CRPF vehicle with an improvised explosive device (IED) because their identity diminished due to development work in the state.
Reacting to the attack, Union Home MInister Rajnath Singh said, "My heartfelt condolences to the families of those personnel who lost their lives in Sukma blast". "I pray for speedy recovery of the injured jawans. Eight CRPF personnel martyred in blast during search operation in Chhattisgarh's Sukma".
In April 2017, 25 CRPF jawans were killed and six injured in an ambush by Maoists in the Burkapal area of Sukma in one of the biggest massacres in the recent time. He bowed to each and every security personnel who attained martyrdom while serving the nation.
Twelve jawans were killed on March 11 previous year in the Bheji area of the district and their arms looted, when Maoist ambushed their patrol party.
Sukma is among the seven worst-affected district by Maoist violence in the conflict zone of Bastar.
According to reports, an encounter erupted between the left-wing extremists and the CRPF jawans earlier in the day in Sukma district, at around 8 am.