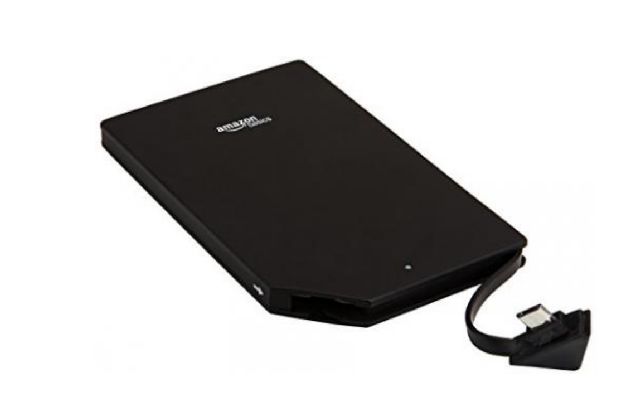 The recall affects six models of power bank, the 16,100mAh, 10,000mAh, 5,600mAh, 3,000mAh, 2,000mAh with Micro USB cable, and 3,000mAh with Micro USB cable.
Amazon.com Inc has recalled some of its portable chargers in the United States following reports of overheating and fire, the US Consumer Product Safety Commission (CPSC) said on Tuesday.
In one case, the user reported suffering chemical burns from the battery acid; in another four, users suffered property damage from smoke and fire.
Amazon doesn't manufacture the AmazonBasics electronics products itself, but rather rebrands devices made by a third-party manufacturer.
E-commerce giant Amazon issued a voluntary recall Wednesday on several of its AmazonBasics-branded portable charging power banks, citing concerns over the devices overheating and melting and starting fires. In total, some 260,000 hazardous units were sold and as of today are being recalled.
Amazon offered the power banks for sale through Amazon.com, Amazon Bookstores, and Amazon Pop-Up Stores between December 2014 and July 2017. They are rubberized or metallic black and measure roughly 3-by-1.4-by-0.9 inches and carry the product ID numbers B00LRK8EVO, B00LRK8HJ8, B00LRK8I7O, B00LRK8IV0, B00LRK8JDC, or B00ZQ4JQAA.
Seattle-based Amazon said it is also contacting customers.
Amazon is handling the recall via a refund; customers can get that refund using either the related recall website or by calling Amazon via the following number: 855-215-5134.