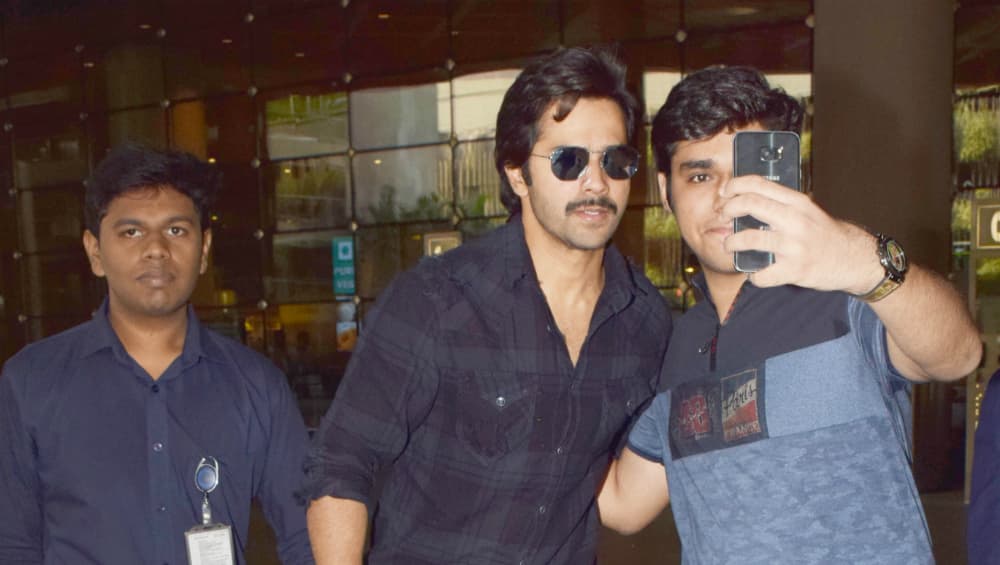 The actor will give a sneak peek into the world of October, he will go live on all his social media platforms on 12 March.
Varun Dhawan is gearing up to share his experience of working in his upcoming film October. "October is not a movie about love at first sight. You want to know what's it about then watch the trailer in 2 days".
Varun is casing a complete clean shaven look in some parts of the film while an intense beard as well which suggests that story might see some serious time zone with in itself that allows a character to portray looks that vary so much.
The film is set to release on 13th April. Varun had said that shooting for October brought him close to nature and that impacted his performance in a positive way.
October is helmed by Shoojit Sircar and it's touted to be a dark romantic tale. The trailer for the film was unveiled today. October is directed by Shoojit Sircar whose last film Piku was highly appreciated by nearly everyone who went to see it which is the same response he gets for all of his films including Vicky Donor and Madras Cafe.
"Wrapped in Chanderi. Had such a lovely time shooting with these people in this attractive place".
Before the release of the trailer on Monday, Dhawan will go live on Twitter and will be seen live in the theatre of PVR Juhu while travelling towards the venue, read a statement.