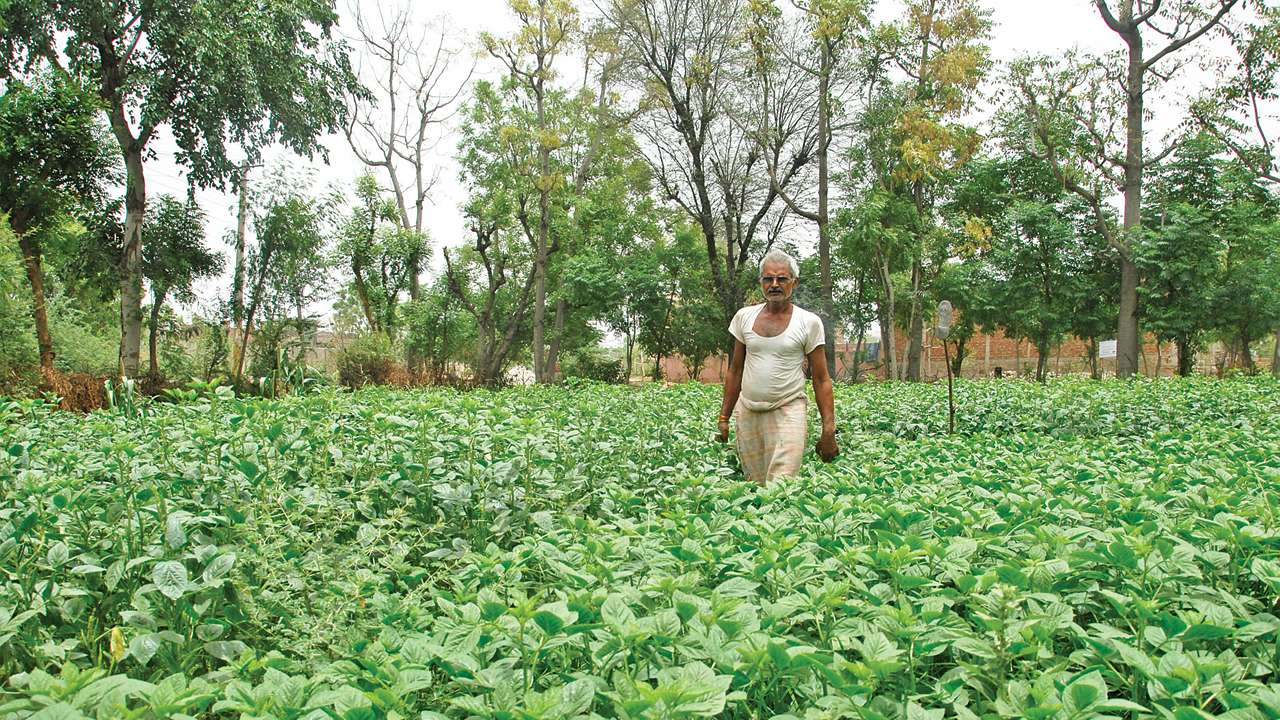 - The growth of 7.3 per cent (in 2017-18) is against the 10 per cent growth projected during 2016-17, the survey said. During 2017-18, production of cereals will decline by 39 per cent, pulses by 4 per cent and oilseeds by 73 per cent over the previous year (2016-17), the report states. The services sector, identified as the key driver of the economy, is expected to grow at 9.7 per cent. However, during 2017-18 the agriculture and allied sector are expected to register (-) 8.3 per cent due to less rains (84.3 per cent of normal rains) as compared to previous year.
The survey also stated that with Rs 3,94,886 crore (33.2 per cent of the total investment), the IT sector continues to generate maximum investment in the state, followed by the fuel and the metallurgical industry with an investment of Rs 1,43,138 crore and Rs 1,02,081 crore respectively.
As per the survey, the share of agriculture and the allied activities sector in the total gross state value added is about 12.2 per cent during 2016-17 as against 15.3% during 2001-02.
The production of kharif crops, including cereal, will decrease by 4 per cent, pulses 46 per cent, oil seeds 15 per cent and cotton 44 per cent, while the production of sugarcane is expected to increase by 25 per cent. Rabi crops are also expected to register a fall.
- The fiscal limit stipulated under Consolidated Fiscal Reform in 2017-18 is 22.2, while in 2016-17 it was 22.1. A multi-speciality hospital will come up in Sindhudurg with an investment of about Rs 20 crore. The advance estimates of the nominal GSDP at current prices is expected to be Rs 24.96 lakh crore. The state Economic Survey released on Thursday showed that the state had only spent Rs 529 crore on the arogya scheme up to December 2017.
In a move that could be beneficial to farmers in the state, Maharashtra government is set to announce measures to increase per hectare farm yield in the state budget to be presented on Friday, finance minister Sudhir Mungantiwar has said.
With small and marginal farmers accounting for 78 per cent of the total 1.36 crore farmers, the state government has chose to extend the group farming projects across 40,913 villages.
- The average cost of borrowing is expected to be 8.4 percent in 2017-18.
The survey points out that the state has registered an impressive increase of 17.8 per cent in the revenue receipts over a year ago while keeping the fiscal deficit limited to Rs 38,789 crore.
The government in March 2017 had estimated revenue receipts of Rs 2,43,738 crore, however, it was later revised to Rs 2,57,605 crore, Mr Mungantiwar said.
In 2017, sowing in the kharif season was done on 150.45 lakh hectares of land.