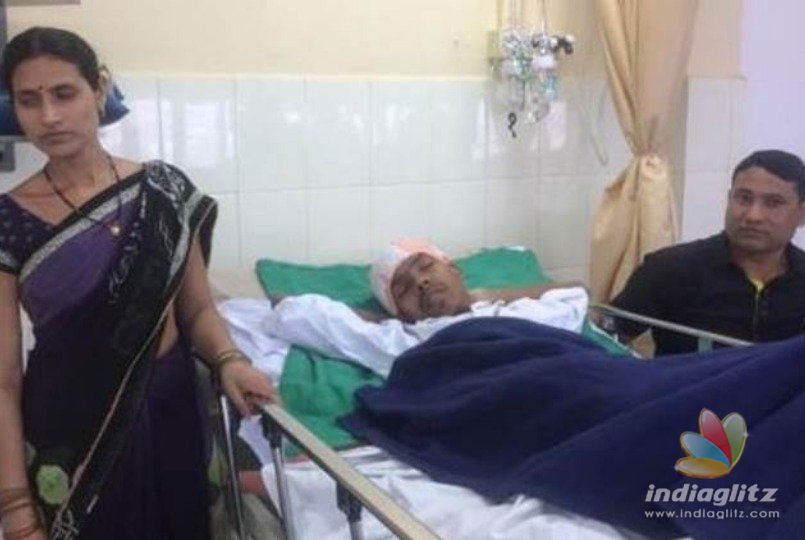 Doctors said he should gradually regain his sight and health.
In a seven-hour long surgery on February 14, doctors at Nair Hospital in Central Mumbai removed from Santlal Pal the tumor that has caused him his vision. According to neurosurgeon Dr. Trimurti Nadkarni, the tumor is the largest of its kind in the world.
Mr Pal had complained of a progressive swelling of his scalp, headaches and a loss of vision in both eyes. The massive tumor weighed 1.8 kg.
Pal is now recuperating in the Intensive Care Unit and in stable condition.
On examination, doctors found that he had a firm scalp swelling measuring 30 x 30 x 20 cms, and it appeared as if he had two heads mounted on top of each other and the scalp vessels were tortuous and dilated. "Before the surgery, he had minimal vision, which may improve now", Nadkarni said. "He feels relieved of "a large burden on his head", Dr. Trimurti D Nadkarni said.
The doctor explained that given the tumor's growth pattern, all they had to do in order to remove it was to cut the scalp area around it and to use the brain tumor's protruding point to cut its stem that compressed the brain.
"We have looked up medical literature from all over the world and it is the largest to be excised successfully".
The tumor had been growing on Pal for the past three years but it grew rapidly over the past year.
Also, 10 percent of the tumor grew within the man's skull.
The surgery lasted for seven hours at the Nair Hospital.
Stemming from within the brain, the tumor protruded the skull and continued growth on the man's scalp. "The part of the tumour within the skull was removed by making an opening in the skull".
Pal's surgery took a little over six hours to complete and required the skilled hands of five surgeons, Nadkarni included.