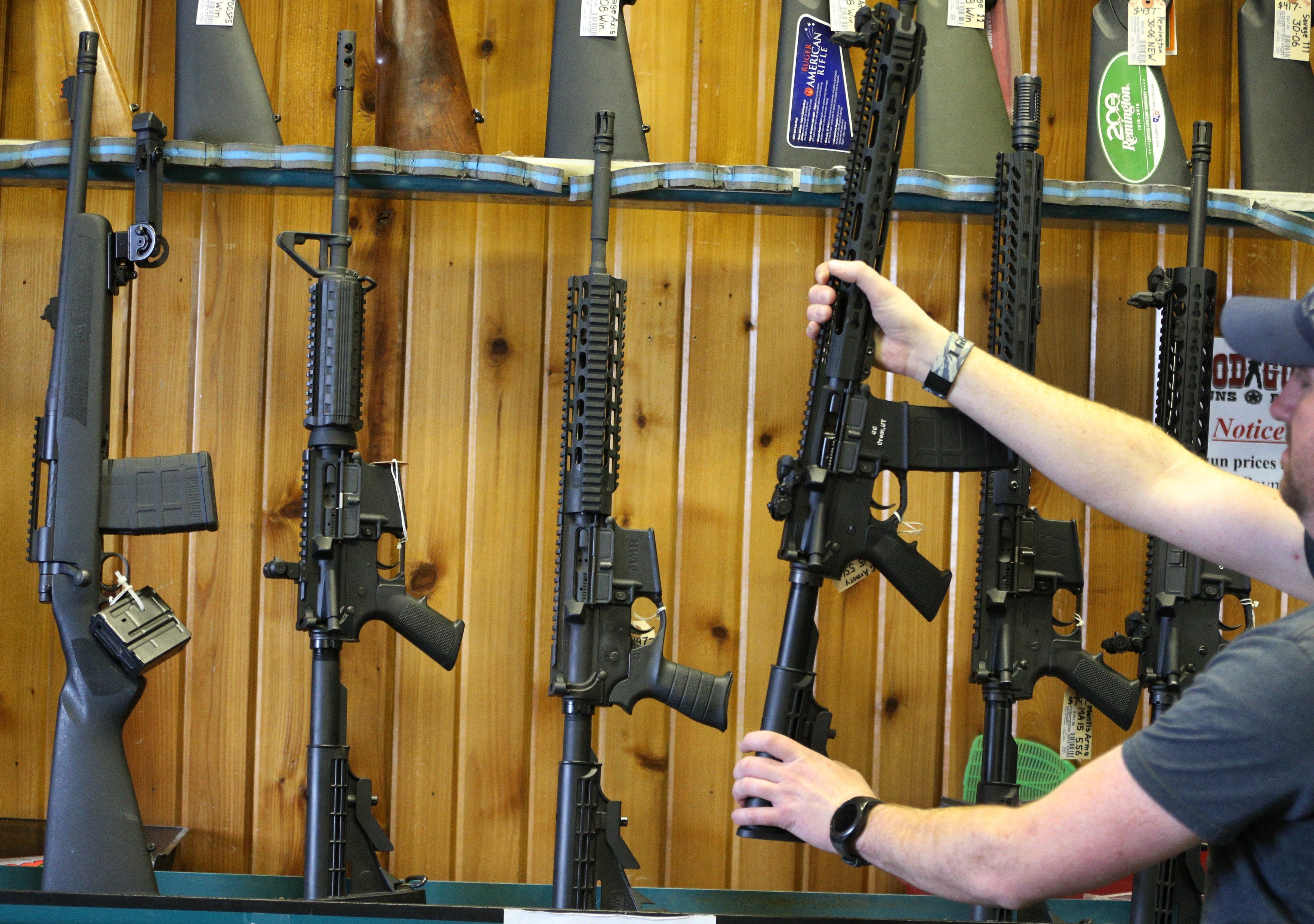 The Quinnipiac University poll unveiled Tuesday finds 66 percent of respondents support stricter gun laws, the highest Quinnipiac has ever recorded.
The findings mark the highest level of support for gun control measured by the poll, according to Quinnipiac. Even among firearm owners, 50 per cent support stricter gun laws, while 44 per cent are happy with the status quo.
Several legislative proposals were introduced after a shooter killed 20 children and six adults at Sandy Hook Elementary School in CT in 2012, including a ban on semi-automatic weapons like the one used last week in Florida, banning high-capacity magazines of over 10 bullets and a universal background check bill. Ninety-seven percent of all respondents wanted universal background checks, while 67 percent backed a ban on assault weapons and 83 percent indicated support for the waiting period.
"If you think Americans are largely unmoved by the mass shootings, you should think again", said Tim Malloy, assistant director of the Quinnipiac University Poll.
But it jumped back up to a 60 percent/36 percent split in favor of stricter laws in a poll released in November 2017, after a mass shooting at a Texas church that month that left at least 26 people dead and a shooting at a concert in Las Vegas in October that killed at least 59 people.
There is also the question of mass killings, to which 70 percent said such killings by USA citizens are a bigger problem than ones by people from other countries.
Asked if arming teachers would have stopped the attack, 42 percent said yes and 51 percent said no. The poll was conducted over four days with 150 staff members calling randomly-generated numbers from all 50 states.
The issue is more nuanced when it comes to legislating assault-style weapons and high-capacity magazines, with fewer than half of gun owners favoring an assault weapons ban but 77% of non-gun owners supporting it. Live interviewers call landlines and cellphones.
The poll also found 85 percent of voters think congressional Democrats want the Dreamers to remain in the U.S.