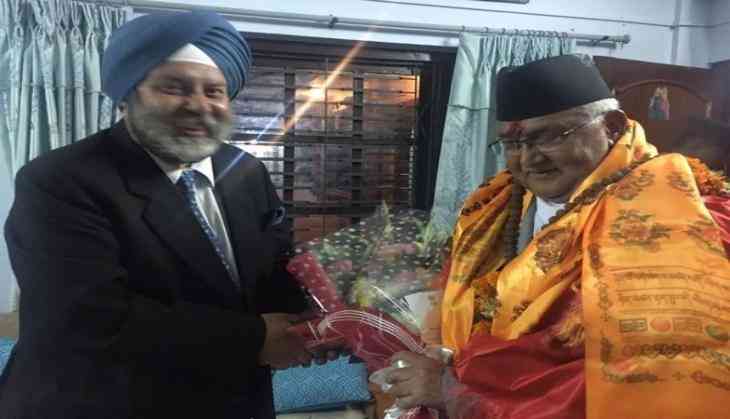 Nepal Prime Minister Sher Bahadur Deuba has resigned to pave the way for the formation of new government as per the people's mandate in recent elections.
Oli, 65, served as the country's prime minister from October 11, 2015 to August 3, 2016.
His PM candidacy was supported by the UCPN-Maoists, Rastriya Prajatantra Party Nepal, and Madhesi Rights Forum-Democratic along with 13 other small parties.
Just this morning, Prime Minister Sher Bahadur Deuba announced his resignation in his address to the nation.
Deuba was elected as the 40th Prime Minister on June 6 with the support from CPN (Maoist Centre) which is now a part of Left alliance and opting for merger with CPN-UML.
Deuba made the announcement during a televised address to the nation.
The Left Alliance of CPN (UML) and CPN (Maoist Center) had registered substantial win in the historic parliament and first ever local assembly elections. "A Standing Committee (SC) of the party held in Lalitpur city named Oli as the prime ministerial candidate as he is also the UML's Parliamentary Party leader", PTI quoted senior party leader Surendra Pandey as saying. The ruling Nepali Congress got only 63 seats.
A surprise alliance of Maoist former fighters and the CPN (UML) registered a surprise victory in December.
Dr. Ayodhyee Prasad Yadav, The Chief Election Commissioner of Nepal submitted recently concluded end results of parliamentary elections to President Bidya Devi Bhandari in Kathmandu Wednesday night.
This is unedited, unformatted feed from the Press Trust of India wire.