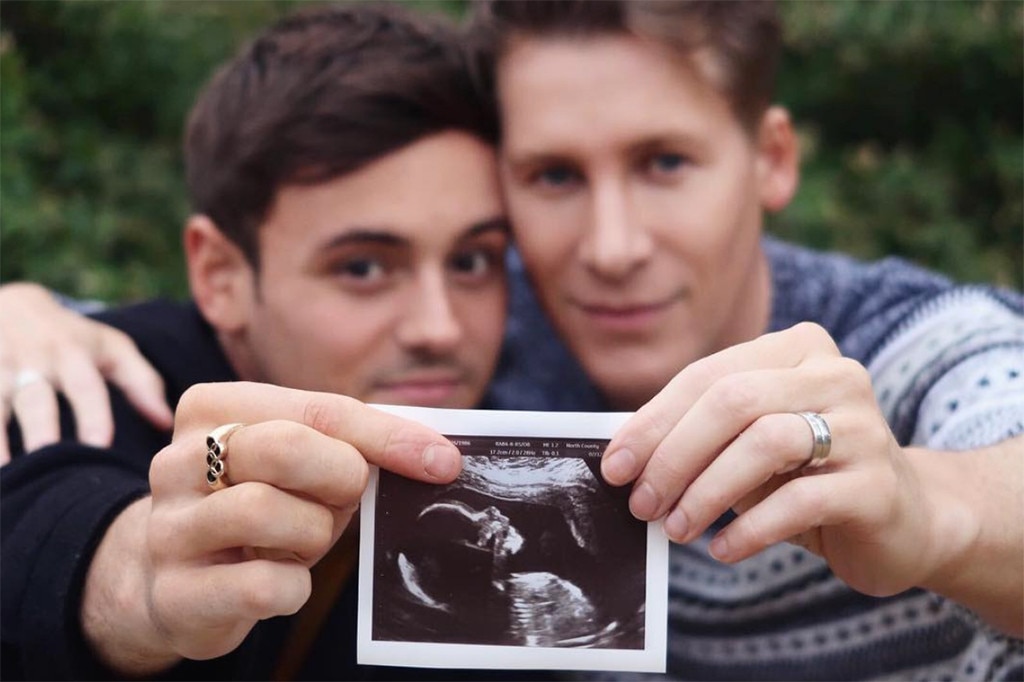 A rep for Daley confirmed the news, saying: 'Tom and Dustin are thrilled to share that they are expecting their first child in 2018'.
23-year-old Daley wrote on Instagram "HAPPY VALENTINES DAY!" followed by emojis of two men and two hearts.
The caption to their picture was "Happy Valentine's Day".
Upon the sweet baby reveal, fans rushed to congratulate the athlete and Oscar-winning screenwriter on their growing family.
The Sun reports that the couple, who tied the knot a year ago, announced the news by posting a baby scan picture on social media.
Daley is a dual world champion in the 10m platform and was the 2012 London Olympic bronze medallist in the same event.
Black, 43, and Daley, 23, Wednesday in a fairytale ceremony last May in Devon, England, with a castle as a backdrop.
"Dustin and I definitely want a family in the future - who knows when?" he said. "Who knows when? We're both lucky to have supportive families".
The pair have been dating since meeting at an industry party in 2013, and got engaged two years later in 2015.
Daley shared: "Our relationship is far from ideal".
Sources previously told Us Weekly that Daley wasn't bothered by the 20-year age gap between him and the American writer.
"My life changed massively when I met someone, and they make me feel so happy, so safe and everything just feels great", he gushed at the time, not disclosing Black's identity.