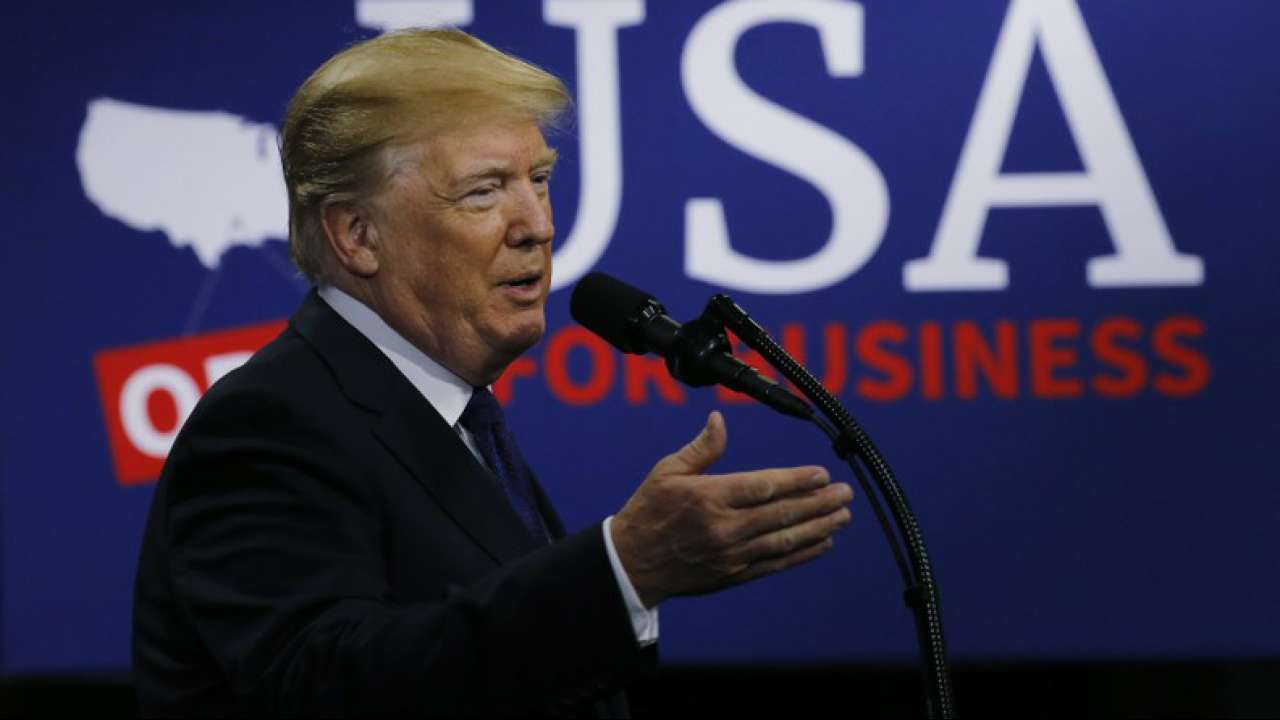 President Donald Trump has blocked the release of a classified memo by congressional Democrats to rebut a Republican document he allowed to be made public that claimed Federal Bureau of Investigation and Justice Department bias against him in the probe of Russian Federation and the 2016 United States election.
The White House has asked the Justice Department to help revise the memo so it can be released, according to the Washington Post.
The Republican memo portrays the Russian Federation investigation as a product of political bias at the FBI and Justice Department against Trump. The president declassified the document last week, allowing its publication in full over the objections of the Justice Department.
"After ignoring urging of FBI & DOJ not to release misleading Nunes memo because it omits material facts, @POTUS now expresses concerns over sharing precisely those facts with public and seeks to send it back to the same Majority that produced the flawed Nunes memo to begin with", Schiff tweeted late Friday.
Rep. Adam Schiff, the ranking Democrat on the House Intel committee, took issue with the administration's action.
House Oversight Chairman Trey Gowdy, an Intelligence Committee member who wrote the GOP memo, said earlier this week on Fox News that Democrats may have purposely included classified or sensitive information in their rebuttal.
"Refusal to release Democratic response to Nunes Memo - evidence of obstruction of justice by Donald Trump happening in real time", said Sen.
Intelligence committee members agreed to release the Democrats' memo, giving Trump only a few days to review it and decide if he'd make it public. Ryan also said he thought the Democratic document should be released.
Democrats last week warned Trump against using the Republican memo as a pretext to fire Deputy Attorney-General Rod Rosenstein, who hired Mueller and oversees the investigation, or to remove Mueller himself. "Neither one endangers national security", said Rep. Justin Amash (R-MI). The White House message caps off a week in which Republicans and Democrats on the committee have publicly fought, with the panel now erecting a wall to separate feuding Republican and Democratic staffers who had long sat side by side.
A letter from White House Counsel Donald McGahn to House Intelligence Chairman Devin Nunes states the Justice Department "has identified portions of the February 5th memorandum the disclosure of which it believes would create especially significant concerns for the national security and law enforcement interests". House Republicans who have seen the document had said portions will nearly certainly have to be redacted to protect intelligence sources and methods.
"It's gonna be released soon", Trump told reporters at the White House, adding, "We're going to release a letter".