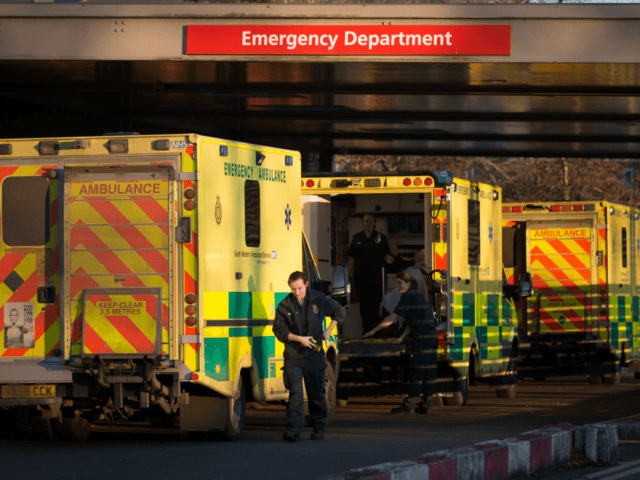 A 72-year-old woman who was having a stroke was forced to wait for several hours in an ambulance outside a hospital in Essex, her daughter says.
"As always, people should only attend a hospital emergency department in an emergency". "The staff are doing all they can". As long as patients aren't paying for their own care, they will tend to demand more of it than necessary.
According to theDaily Mail, "It is the first time NHS England has told hospitals to take such drastic measures during the winter".
Doubtless we shall be told later this year about new plans to beat the annual surge in demand at QA.
"Coupled with that, there are people in hospital beds both in the accute hospital at the Royal Cornwall and at Derriford, and also in community hospitals, who have finished their episode of care there and could go home or be transferred to a more appropriate setting".
Prime minister Theresa May meets patient Sandra Dunn at Frimley Park Hospital on Thursday.
The corridors of Westminster are not stacked with trolleys of patients waiting for a bed.
Dr Eamonn Jessup, North Wales Local Medical Committee Chair says hospitals in the area are "creaking at the seams" amid "a spike in genuine flu", while patients were struggling with "three-week waits" for GP appointments.
While health economists said the NHS was still in the early stages of winter with pressures from seasonal flu and norovirus yet to peak.
The problems at New Cross Hospital were particularly acute on December 29, when 91 patients waited outside its packed A&E department in ambulances for longer than half an hour - nearly two thirds of all patients arriving by ambulance.
'I came on to shift yesterday afternoon and there were patients literally everywhere, ' he said.
Working as a senior doctor in an A&E department this winter means one very simple thing: providing care to more people than we have the resources or capacity to treat. 3 delayed longer than one hour.
After seeing the figures, May said: "I know it's hard, I know it's frustrating, I know it's disappointing for people, and I apologize".
In a tweet, Labour leader Jeremy Corbyn said May's response was "not good enough". During December 70% of our patients arriving by ambulance were handed over within 30 minutes of arrival. "We weren't moving. We weren't going anywhere", she said.
"They weren't trying to alarm us".
I received excellent treatment, and the staff saved my life, but I am concerned about the pressure on workers' morale.
She said on the BBC Radio 4 Today Programme: 'Certainly what we have is a system that is running at absolutely full stretch across both health and social care. "There just aren't the funds for the beds", she said.
"That seems pretty short notice to me", he said. "Prior to that we were just glad that we were in an ambulance and moving towards help".
"So you can imagine - knowing we've got hours and hours of waiting with mumsy in a serious condition and seeing the stress of the staff who are overwhelmed and deeply hurt that this is happening to their patients and to them!"