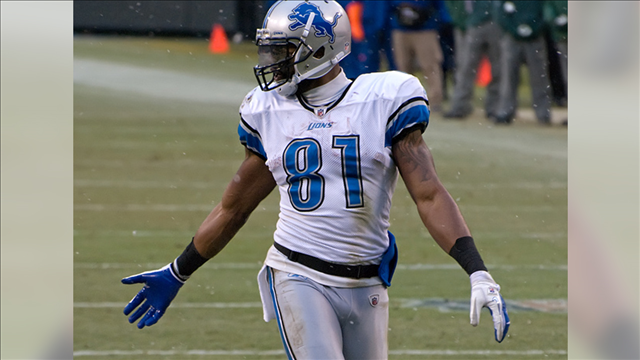 After a dominant career at the University of MI that saw him become the first primarily defensive player to win the Heisman Trophy, Woodson was selected fourth overall in the 1998 NFL Draft by the Oakland Raiders.
The National Football Foundation and College Hall of Fame announced jointly made the announcement Monday morning.
Dickenson, coach of the Calgary Stampeders in the CFL, holds UM's career passing record and is a member of the Grizzly Sports Hall of Fame.
Other notable honorees include National Football League standouts Calvin Johnson (Georgia Tech), Ed Reed (Miami) and Heisman Trophy victor Charles Woodson (Michigan).
Reed went to 9 Pro Bowls with the Ravens, intercepting 64 passes during a 12-year career.
The 2018 class will be enshrined at the 61st annual NFF Awards Dinner on December 4 at the New York Hilton Midtown hotel. The class included 1997 Heisman Trophy victor Charles Woodson of MI, which split the '97 national championship with Taylor's final Husker team. Taylor started every game of his junior season at center with the exception of the Orange Bowl win over Virginia Tech (started at left guard) as the team finished 11-2.
The Wichitan was a seventh-round draft pick by Indianapolis in 1998 and retired from professional football after spending time with the Colts and the Chicago Bears that season.
Stinchcomb, a Lilburn native, will be the 14th former Bulldog player to be inducted into the Hall of Fame and the 18th selection overall including former coaches. He coached Murray State from 1981-1986 and Virginia Tech from 1987-2015.