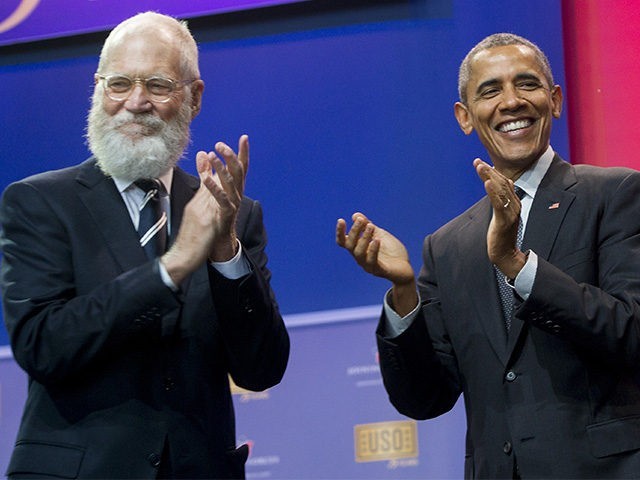 Other confirmed guests include George Clooney, Jay-Z, Malala Yousafzai, Tina Fey, and Howard Stern.
Obama will join Letterman on January 12 for the launch of the new "My Next Guest Needs No Introduction with David Letterman" on Netflix.
Here's a synopsis: Each 60-minute episode of My Next Guest is centered around one extraordinary figure whom Dave finds fascinating. "In each hour-long episode, Letterman will conduct a long-form conversation with a singular guest-and will also explore topics on his own, away from the studio". Late-night legend David Letterman, however, is going about it a little differently.
The next five episodes will then be released monthly. Letterman left "The Late Show" in May 2015 after almost 22 years on CBS including his 11-year run on NBC hosting "Late Night with David Letterman". Obama's appearance on My Next Guest will be his first on a talk show since leaving office.
Letterman and Obama shared another "first" back in 2009, when the latter became the first sitting president to appear on the "Late Show."
This is the first time Netflix hasn't made every episode of a series that has already been completed available to binge, so Letterman must have been pretty adamant about that when finalizing the deal.
Netflix announced the Letterman series in August.